Getting some air
Though one of Huron County's newer attractions, Windmill Lake Wake and Eco Park has quickly become one of the community's gems.
Just outside of Bayfield, Windmill Lake is tucked within 200 acres of forest, containing the property's 40-acre private lake.
"We are dedicated to offering everyone an opportunity to sustainably explore the outdoors in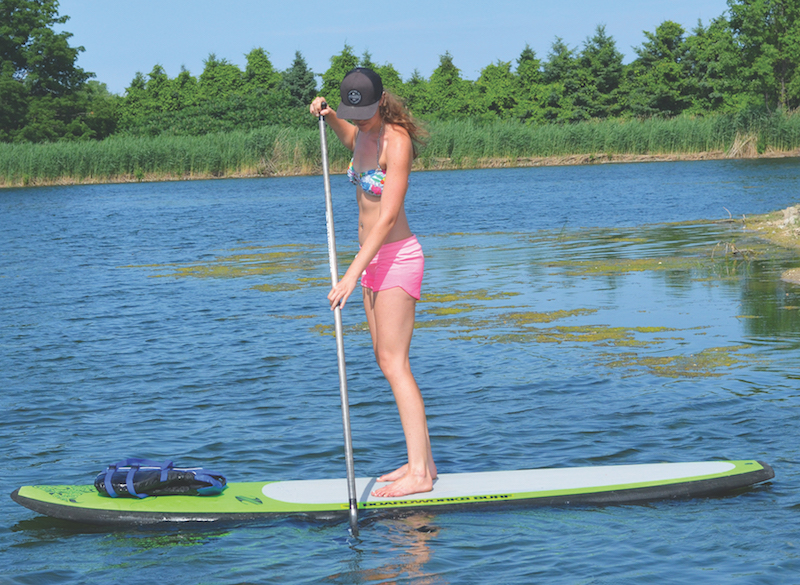 Ontario through wakeboarding, paddleboarding, canoeing, kayaking, pedal boating, special events, yoga and adventure retreats," the company's website reads. In addition, as an eco park, that means that all activities at Windmill Lake are environmentally sustainable. Owners work to minimize negative impacts on the environment while maximizing their positive impact.
The site has been home to a number events in the years since it opened, including the annual Central Huron Mayor's Mingle, a celebration aimed at connecting the residents of Central Huron with their mayor and councillors.
One of the most popular activities at Windmill Lake is wakeboarding. There are beginning, intermediate and advanced cables for those of all skill levels.
The 40-acre lake is also a perfect spot for paddlers of all skill levels, with rentals beginning at $30 each and lessons beginning at $50 each. For those looking for an extended experience, a paddle pass is $500 plus tax. There are also various packages available, as well as the aqua park, which can be rented at Windmill Lake.
Windmill Lake also hosts a number of annual events. The annual Pass the Paddle and Pass the Handle event was held in late July and the Rule the Pool event is scheduled for Aug. 3-4. It features wakeboarding, paddle-boarding, the aqua park, canoeing and kayaking, as well as food trucks, live music, vendors and a beer garden.
For more information, visit Windmill Lake Wake and Eco Park on Facebook or www.windmill-lake.ca/