White Squirrel Walking Trails
White Squirrel may be best known as a golf course in the warmer months, but when the temperatures drop, visitors are welcome to roam through the golf course before joining one of the walking trail loops that pass through the forest running along the creek.
Expect birdsong, the sound of flowing waters from the creek and the opportunity to see the trees bud as the seasons change while wandering through the forest. With four marked routes to choose from, it's a choose-your-own-adventure of sorts when it comes to which path to follow.
The yellow and orange paths loop through the deciduous forest, following along the edge of the meandering creek. The red route, with its winding pathways through the coniferous forest, is quite spectacular, particularly if the snow lingers into spring, before reconnecting to the yellow route. The yellow route is 3.8 kilometres while the orange is 2.9 kilometres.
With flat surfaces and places to rest, the walk is most pleasant. Strategically placed benches throughout provide quiet spots to sit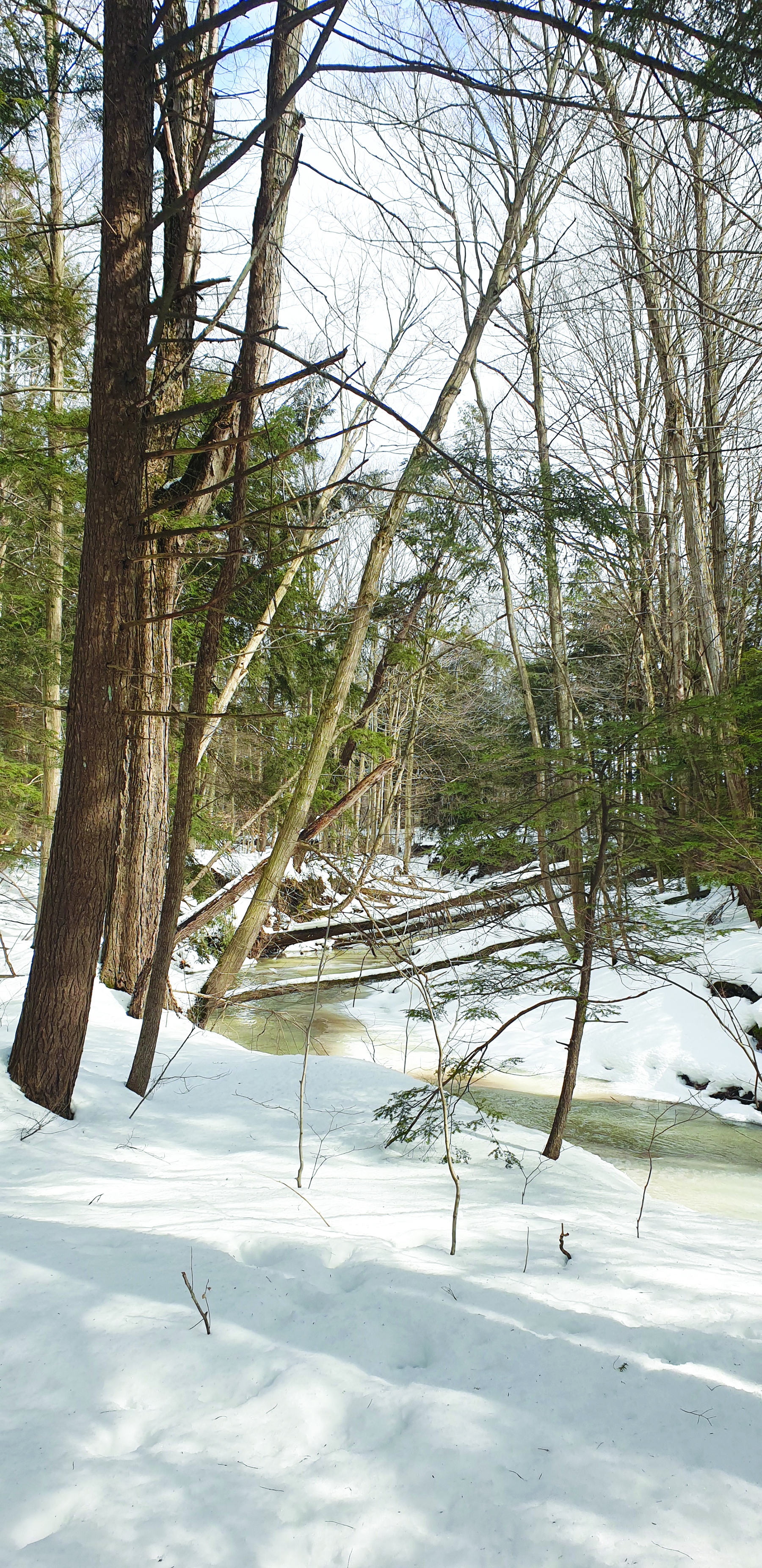 and take in the views of the creek rushing by, across the open fields housing the golf course or just even a shady spot under a towering tree.
For those who can't choose just one loop, the rainbow trail takes in all four routes, even the blue trail extending along the creek for a gentle four-kilometre hike. Allow approximately one hour to complete the loop or longer to sit on one of the benches and soak up the sounds of spring.
The trails, open from 10 a.m. to 5 p.m., pair well with lunch or dinner at the aptly named White Squirrel Restaurant on the grounds.
If a fresh layer of snow blankets the trails, consider bringing your snowshoes or cross-country skis. Visitors must check in at The Acorn prior to setting off on the trails to complete a waiver form. The trails will remain open until golf season kicks off.
White Squirrel Golf Course is located on Highway 21. Once you see the large white squirrel roadside attraction, you'll know you've arrived. 72538 Highway 21, north of Grand Bend. www.whitesquirrelgolfclub.com