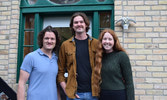 The Leckie Block
Named for Brussels man-about-town John Leckie, the Leckie Block is the oldest commercial building on the main street of Brussels. The handsome brick building was built in 1876, just four years after the Great Western Railway's Southern Expansion opened a station on the northern edge of the town that was until that point known as Ainleyville.
Many different businesses have occupied the Leckie Block since then, including a bank and a pharmacy. The space was, in recent years, turned into Solace on Turnberry, a boutique hotel that hosts wedding parties, G2G trail users and Blyth Festival goers.
As the building passed from owner to owner, care was taken over the years to maintain many of its charming features, and various stained-glass windows have been rescued from demolished buildings over the years, and the Leckie Block carries their history alongside its own. When Seth Nichol and Nick Kuepfer took over as owners of Solace on Turnberry, they decided to continue with the tradition of preserving the space's history while adding a few of their own modern touches for the comfort of guests.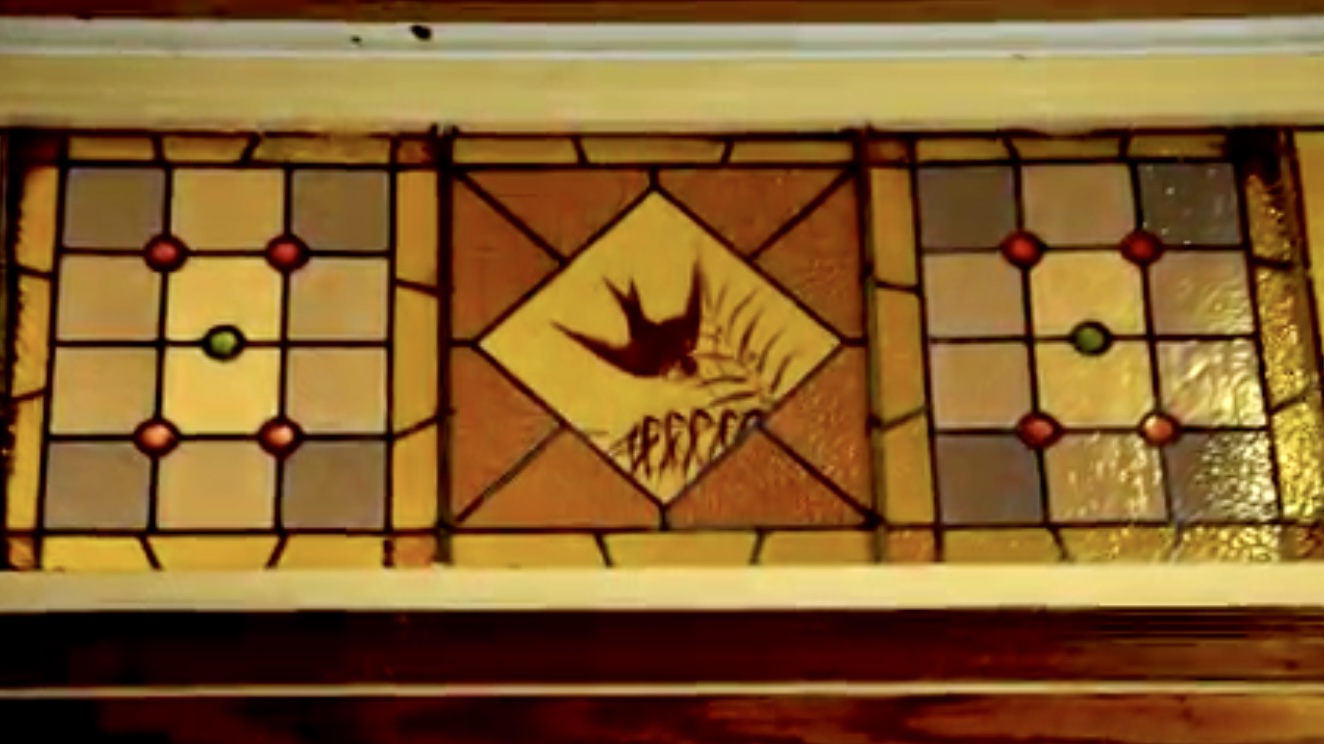 Two of the building's original stained glass windows have survived all these years and one of them is visible from the street, for those unable to snag one of the hotel's three suites. The narrow rectangular window, located near the front door, features a diamond panel with a hand-painted swallow on it. Hand-painted elements were common in Victorian-era stained glass, and at the time the swallow motif was a symbol of the desire to protect friends and family. The small bird's visibility depends on the time of day, needing the illumination of natural light to be made fully visible to observers. The rest of the hotel's stained glass has a much more obvious beauty, their striking colours featured in the getting ready photos of more than a few brides-to-be, but there's something about the little dun sparrow of Leckie Block, quietly watching Brussels for all these decades, that makes it worth stopping to take a look at. 439 Turnberry St, Brussels