Sprouted Mill & Bakery
Eversprings Farms, a company in Seaforth that specializes in milling and processing sprouted grain flour, began as the brainchild of Dale and Marianne Donaldson in 1985. They began sprouting barley grass as a nutritional supplement for their own poultry. As the health food movement gained in popularity, including barley grass juice, the company began to supply health food stores with sprouted grain ingredients and the business has grown steadily ever since.
Sprouting and fermentation are ancient practices of preparing foods that increase digestibility and nutrient absorption.
The company has focused on supplying bulk and wholesale from their two organic, Kosher facilities, including a 75,000-square-foot facility that is dedicated gluten-, dairy- and nut-free.
Now, the second generation of Donaldsons is taking the business to the next level. Daughter Michelle (Donaldson) Riley and her sister Dianne began Second Spring Foods as the retail arm to sell sprouted products, including flours, grains, lentils and baking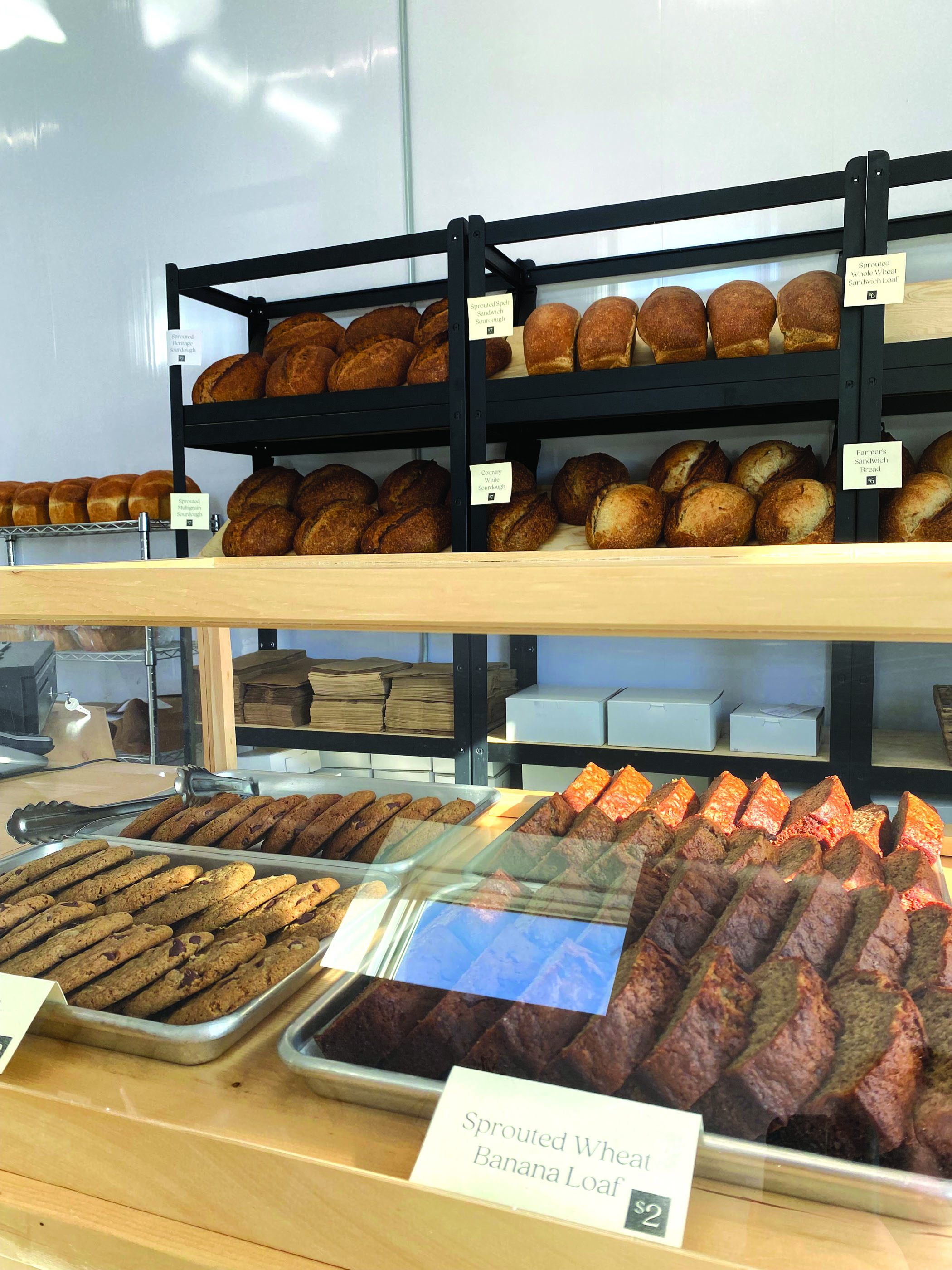 mixes to consumers online.
The brand took off just as the pandemic hit, making both baking and online shopping a phenomenon and creating a loyal customer base.
Michelle says that as the popularity of their sprouted whole grain flours like wheat, spelt and rye increased, they were constantly getting inquiries about recipes. The flours can be used in traditional recipes but it can be tricky to adjust the flour quantity as the sprouting does affect the sweetness and can affect the quantity of water needed and, occasionally, baking times.
Second Spring Foods added recipes to their website, with the help of baker Mary Kate.
As Mary Kate was working on new recipes, especially sourdough, and creating a ton of samples, Michelle, who as well as the Director of Retail Brands recognized the opportunity to sell the baked goods that they were developing to the public and Sprouted Mill & Bakery was born.
The bakery and retail outlet opened in the fall of 2022 and is currently open on Fridays from 11 a.m. to 3 p.m. to share the delicious muffins, cookies, banana bread and brownies. You can also pick up your own flours and mixes to take home while you are there. 151 Main St S, Seaforth www.sproutedmillandbakery.com/