Diggin' Main
This summer, Seaforth will be going through a massive reconstruction project on its main street, digging deep below ground level to update infrastructure and improve the road surface. As a result, there are plenty of irons in the fire to keep people coming to Seaforth.
The Seaforth Business Improvement Area (BIA) and Jan Hawley, Huron East's Economic Development Officer, have been working on alternatives for a number of months. With traffic detours established and main street and front door access to most businesses disrupted due to the road work, they have been thinking outside the box so visitors and residents can access their favourite Seaforth businesses.
The work began on May 1 with the Shop to Win campaign in Seaforth, but what Hawley and the BIA truly hope will turn heads and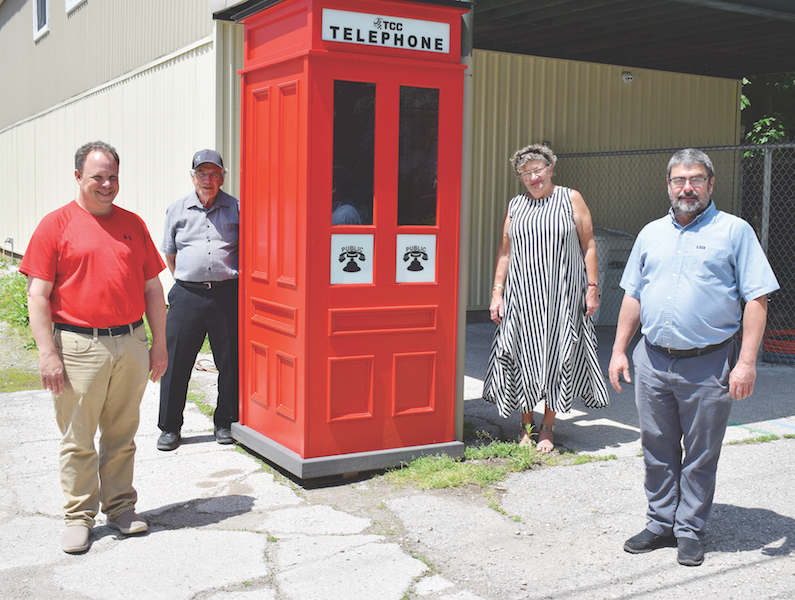 bring people to the town will be the "Art that's right up your Alley" project, a joint effort with heritage architect Dr. Chris Cooper, a frequent collaborator with Huron East.
The project will serve two purposes. First, it will clean up an alley that had long been an eyesore in the town, and second, it will help shoppers gain access to the shops of Seaforth through their back doors during the construction.
Hawley, Cooper and others are working to create murals, decorative windows, painted doors and other artifacts, including a vintage phone booth donated by Tuckersmith Communications Co-operative, one of the first sponsors of the project, to improve the look of the alley and turn it into a tourist attraction.
Hawley said she drew inspiration from a well-known decorative alley in Stratford that has served the same purpose, bringing people from far and wide to see the alley and photograph it.
While the project has been created to aid Seaforth's main street businesses during this time, Hawley sees it not only as something that could be expanded and continued in Seaforth, but that it could also be tailored to other communities in Huron East.
For more information, visit huroneast.com.