Paddle boarding on Lake Huron
Whether the lake is glistening like glass or slightly wavy with the sun shining down, calm at sunrise along the tree-lined shoreline or magic as the sun sets over the horizon, paddle boarding on Lake Huron is quickly becoming a popular water sport in the area.
For those who are keen to try it out, whether for an hour or a half-day, 360 Bikes 'n Boards stakes out its spot down at the Cove Beach in Goderich daily (wind dependent) to provide board rentals, along with a safety debrief, some one-on-one training, and a life jacket with whistle before hitting the water. 360 Bikes 'n Boards owner Denata Stanbury likes the Cove Beach for its soft sandy beach devoid of too many rocks.
Despite the endless horizon, paddling here is not about going far out, but to paddle along the coast and see the shoreline. Stanbury and her daughter like paddling from the Cove to the main beach and back, while others love to go along the coastline, admiring its beauty. And as for timing, morning gets top pick for Stanbury who asks, "How beautiful is it to paddle on Lake Huron in the morning?"
Ultimately, Stanbury says "it just depends on the wind. It's the wind that tells you what you can do each day." And that's something Stanbury watches closely. "We keep track of the wind, checking the wind conditions each morning and throughout the day. We pull paddlers from the water if we need to."
If winds are over 25 kilometres per hour, the 360 Bikes 'n Boards team doesn't set up. But as Stanbury explains, "sometimes it's not just the wind, but the gusts that are more powerful. So we consider that as well."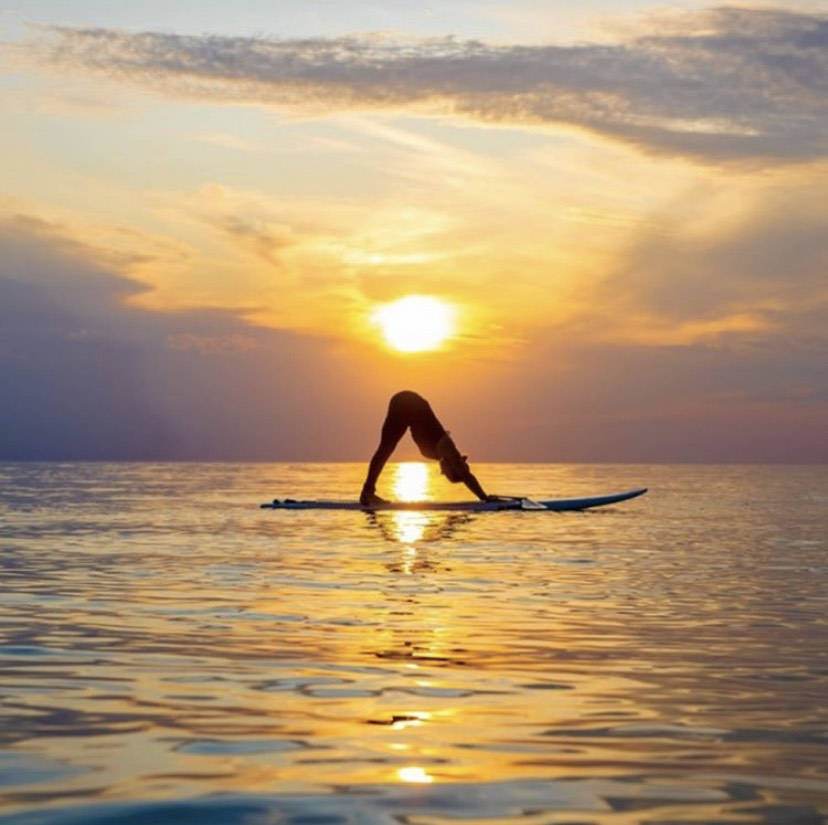 After a calm day of paddling on the lake, Sunset SUP owner Clare Sutherland and her yogis take over the 360 Bikes 'n Boards paddle boards on Wednesday evenings for a sunset yoga class on Lake Huron. The evening starts with a beginner SUP lesson (Sutherland is a certified paddler, has her bronze cross and is a nurse) at 7 p.m. before paddling out and eventually dropping the anchor for class to begin. The return coincides with the sun setting.
Sutherland explains that the yoga is paddleboard specific so the poses are all modified to the board rather than a mat. While some are relaxing, others are challenging, but they are designed so yogis don't fall off the board mid-way through.
For visitors keen to learn more about coastal conservation in the area, Sunset SUP offers coastal tours in collaboration with the Lake Huron Centre for Coastal Conservation. The three-hour outing includes a lesson and Lake Huron expert Erin Lawrie from the centre joins to explain the area's history, the Maitland River that feeds into the lake, and the wildlife.
This year, 360 Bikes 'n Boards will be renting kayaks as well at the Goderich Beach. Find the team at the end of the Rotary Cove Beach daily (weather dependent). www.360bikesnboards.com