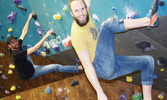 Feature - Indoor Games
Even the hardiest of winter lovers sometimes need a break from the cold and snow. Huron County has your back on this, too. Besides the usual quiet spots like cafés, restaurants, libraries and galleries, there are other options for the more active folks.
Swimming is a great workout all year round and Huron County has some great indoor pools.
The Maitland Recreation Centre, operated by the Goderich Huron YMCA, boasts a large, bright facility with an indoor pool, a gym and a popular walking track. The centre is worth the visit just for the concession stand and café operated by Sweet Love Eats. Arena food has never tasted so good! Visitors are welcome to purchase a day pass for the facility, or bring your home YMCA pass with you for visitor access. 190 Suncoast Dr. E. Goderich - www.ymcaswo.ca/locations/goderich-huron-ymca
When in Wingham, drop by the North Huron Wescast Community Complex. It offers pay-per-play passes for the aquatic and fitness centres.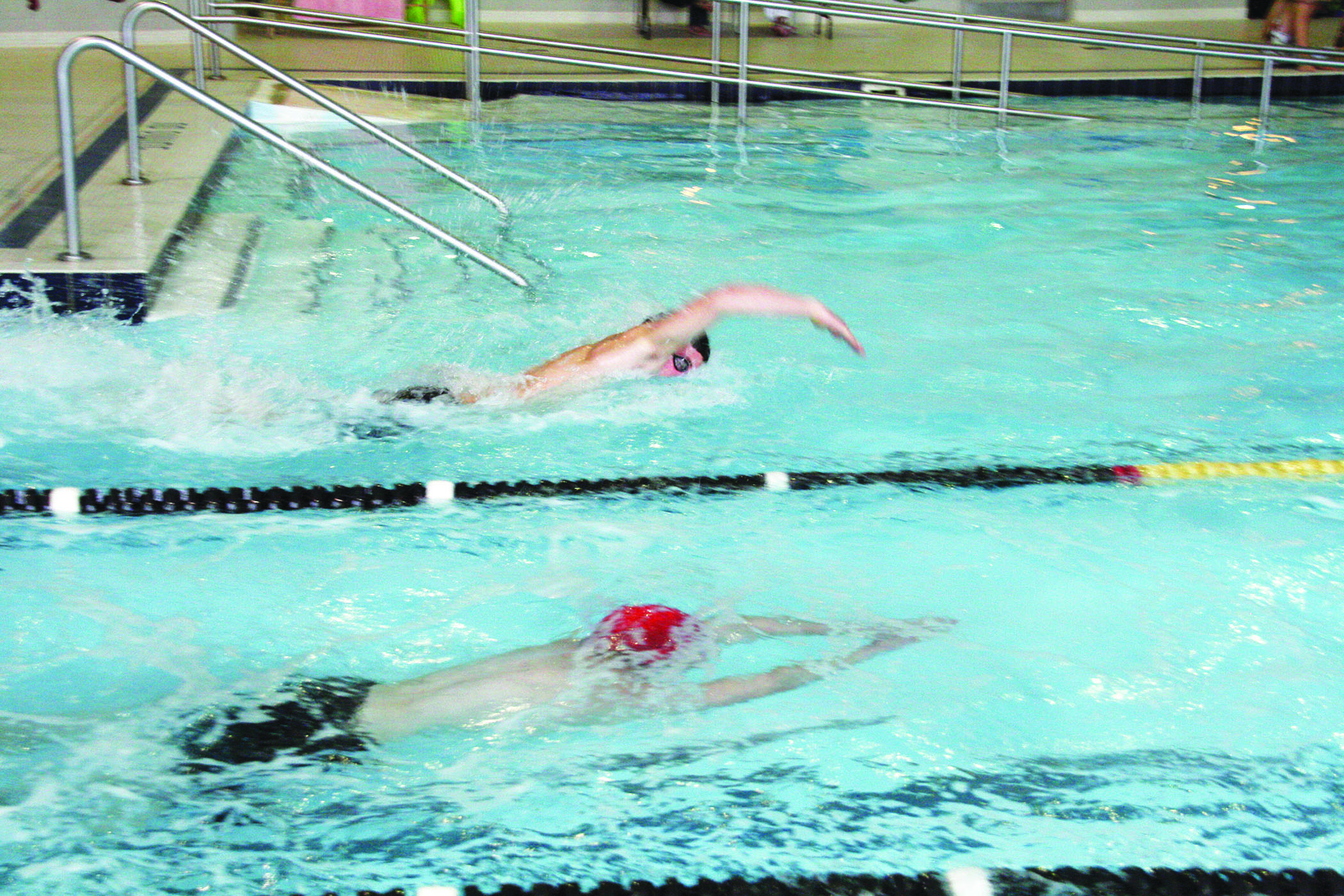 The Vanastra Recreation Centre offers an indoor 25-metre, four-lane pool with a diving board that is open year round. Visitors are always welcome and there is a wide variety of open swim times on their schedule. 26 Toronto Blvd., Vanastra (RR5, Clinton) www.huroneast.com/en/being-active/swimming.aspx#Public-Swim-Schedule
Bowling is a traditional winter pastime that has maintained its popularity and Huron County is home to three bowling alleys that have long histories in the area.
Lucknow Bowl & Games Centre has been going strong since 1964. Ron and Anita Elliott purchased the established bowling alley in 1997 and have kept it thriving ever since. In addition to open bowling every Friday and Saturday (except in July and August, when it closes for summer holidays), it offers private parties by appointment. If bowling isn't enough to keep you amused, you can try your hand at billiards or air hockey. It is licensed, so you can enjoy a beverage or two with your game. 498 Campbell St., Lucknow 519-528-3437
Town & Country Bowling in Zurich is another centre that has a long history in the community. Established in 1960, it has been owned by Jacquie Regier for the past seven years and is managed by her daughter Cheryl and they are passionate about creating an atmosphere where memories are made. Cheryl says that the business has remained popular because bowling is fun, no matter your skill level. They offer open bowling year round and feature glow-in-the-dark. In the summer, the alley is open while they also run an ice cream stand and who doesn't love ice cream?
Goderich's Little Bowl has been going strong since 1956. It offers glow-in-the-dark bowling and a licensed snack bar. Don't miss their "All You Can Bowl" specials. Even with 12 lanes, it can be a busy spot, so call ahead and reserve your party. 204 Huron Rd, Goderich www.littlebowl.ca
But as much fun as bowling is, it's not your only option for fun! Why not mix it up a little? The Maitland Valley Grotto features 1,200 square feet of bouldering style rock climbing which uses no ropes and focuses on finding specific routes determined by the colour of holds being climbed. It's a full body workout with a real-time puzzle for mental stimulation. 199 Anglesea St., Goderich. Call ahead for bookings at 519-612-2060. More information is available at www.maitlandvalleygrotto.com
The All In Skatepark in Zurich is even more active. Housed in a former arena, the park provides 32 360-degree, interconnected ramps, with a foam pit and a resistance training ramp. It has over 32,000 square feet of indoor adrenaline-fueled fun. 36 Main St, Zurich www.allinactionsports.com
There is just no excuse to sit out a snowy, windy or rainy day.