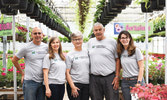 Huron Ridge Greenhouses 50th Anniversary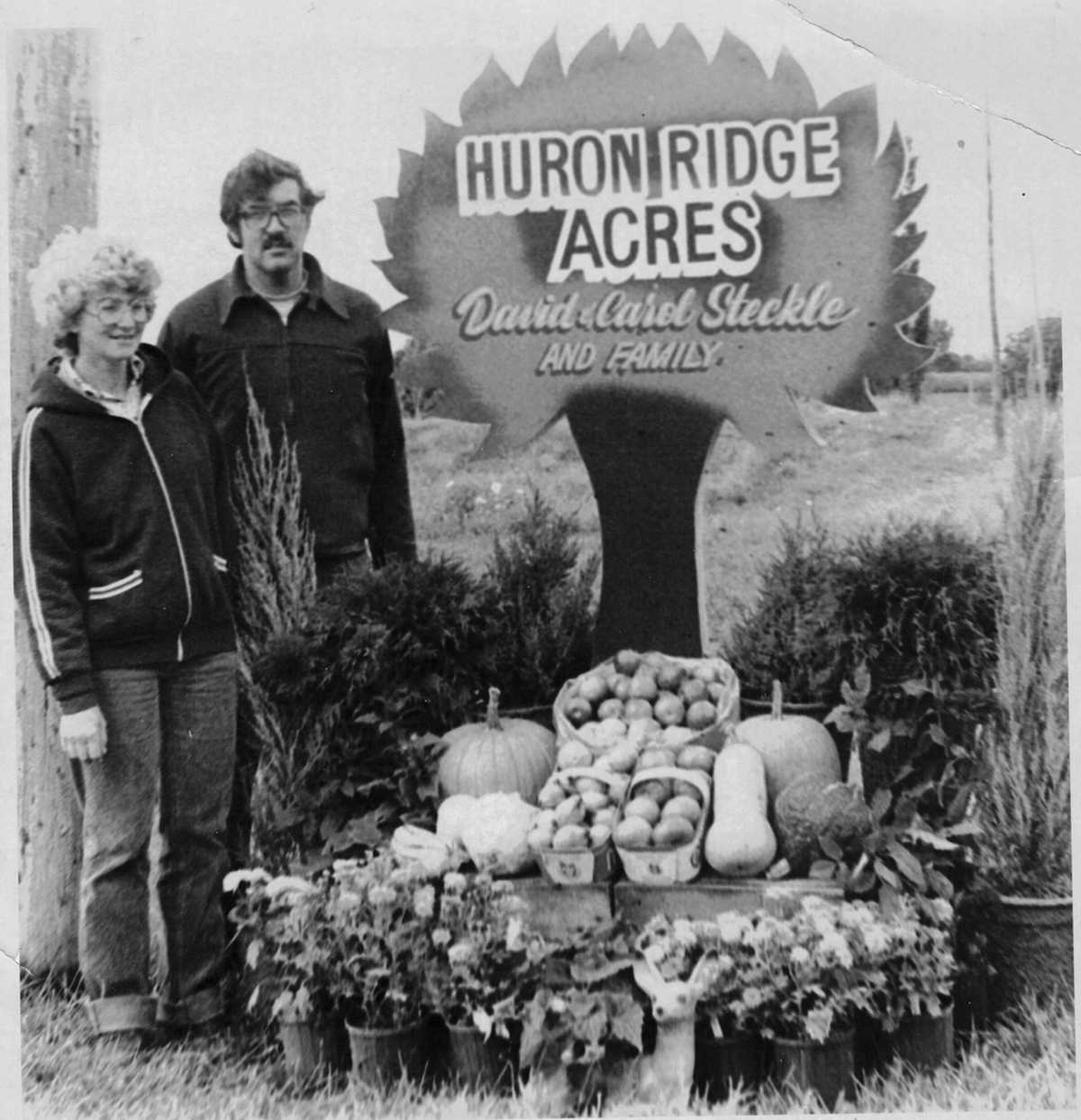 An iconic Huron County business is celebrating its golden jubilee in 2023. When Dave and Carol Steckle bought some used greenhouses in 1973 and added bedding plants to their mixed operation farm, they probably didn't envision that the nursery business would grow into a sprawling greenhouse enterprise, serving both retail and wholesale customers from their family farm.
While their initial foray into the greenhouse business had more of a focus on market gardening and orchards, including a pick-your-own berry business. Dave's real love was plants and gardening so the transition to growing bedding plants was a natural evolution for Huron Ridge. As son Kevin joined the business, he helped the company focus on plants that could capitalize on the longer growing season using the greenhouses.
Huron Ridge were pioneers in the nursery and greenhouse industry in Huron County. As one of the first, and now longest operating, generations of families have grown up with the tradition of accompanying Mom to Bronson Line in May to select the plants that would adorn the beds of their homes and help choose which veggies would go in the garden. Those kids have now grown up and trek to the nursery to get flowers and garden decor for their own homes.
Now the Steckle kids have grown up and returned to the farm to allow Dave and Carol to take it a little easier. Kevin, with a degree in horticulture and his wife Lorraine are the caretakers of the business and daughter Sandra Regier has joined them as part of the management team.
Regier says the amount of gardening that people are doing has exploded, and the last few years has seen both a shift to earlier shopping and planning for the season and also a new interest in growing food. The business has six full-time year-round employees but its ranks swell to up to 30 seasonal employees in the height of April to June.
The spring season is the most exciting, according to Regier, if only for the sheer variety of plants available, from the versatile iconia begonia to the ever-popular petunia. She has noted that modern gardeners are trending towards larger plants. In Huron Ridge's early days, four- and six-packs of bedding plants were the staple of the gardener's shopping cart. These days, busy homeowners are opting for the instant pop of colour with more mature plants in six-inch pots. Container gardening is also on the rise, and Huron Ridge accommodates with custom-planted containers that customers can bring in year after year, ready-made containers or the perfect combination of plants for the do-it-yourselfer.
Huron Ridge Acres is celebrating their anniversary with an "Earth Day Birthday" with a 70's twist on April 22, with coffee and cupcakes, garden tool sharpening and tours of the entire growing facility. Visit their website www.huronridge.ca or follow them on social media. (Hint - Sandra posts tons of helpful hints and how-to videos!)