Poinsettia Festival
For over 20 years, Huron Ridge Acres near Zurich has been holding its annual Poinsettia Festival each November.
The open houses have become a family tradition for many to enjoy the thousands of poinsettias set under hundreds of twinkling lights and dozens of candles with a background of Christmas music, which is sometimes performed live. Weeks of planning and preparation go into creating the festive shopping experience.
The entire greenhouse is such a lovely setting, the festival has become a popular "selfie" spot with many backgrounds from which to choose.
With one of the largest selections of poinsettia varieties in the region, Huron Ridge has become a Christmas destination.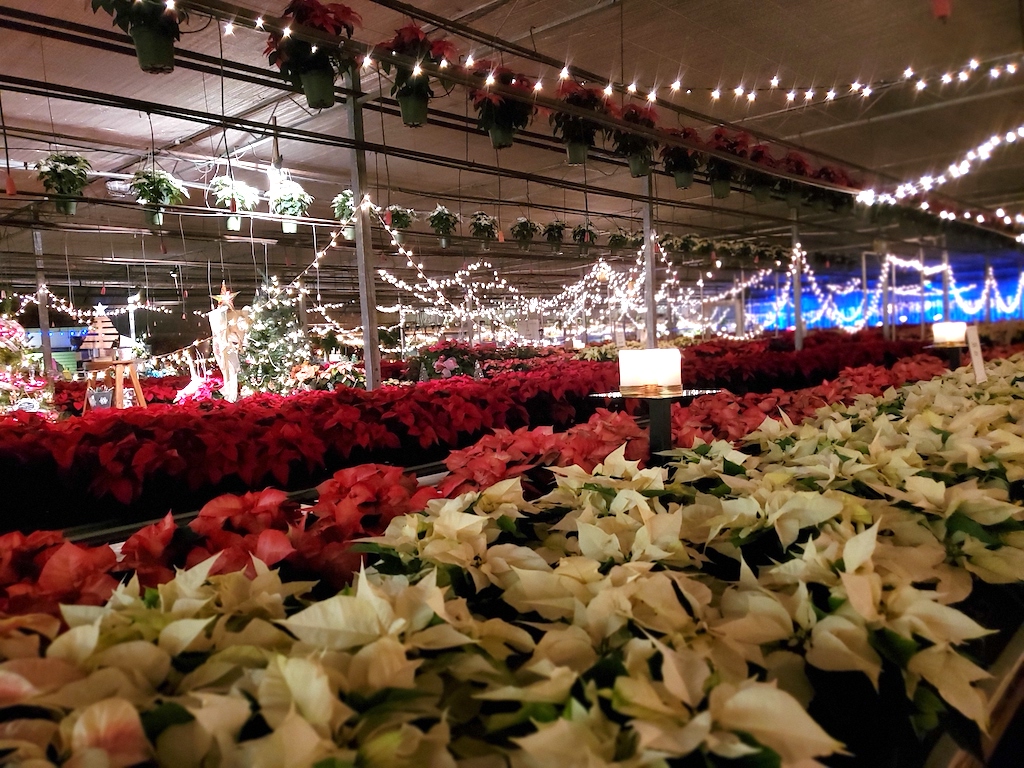 You can find poinsettias here to fit into almost any decorative scheme. They range from creamy white to pink to the traditional bright red. Some varieties have bracts with patterns in red and white, pink and white, or green and white and even unique ones in white and soft purple.
Don't forget to choose a Christmas wrap for the pot, and decide whether you want glitter spray added.
Between its retail sales and fundraising sales of groups and schools, Huron Ridge Acres will sell around 12,000 poinsettias of more than 25 different varieties, and the poinsettias will travel as far as Tobermory in the north to Kingsville in the south.
Huron Ridge Acres will be open Wednesdays to Saturdays, from Nov. 16-19, Nov. 23-26 and Nov. 30 and Dec 1-3, 2022. For more information, visit www.huronridge.ca or find them on Facebook.