Brussels Area Trails
Brussels could be the ideal hub for a hiking and walking vacation. You should stay a few days and see all that this charming little village has to offer.
Solace on Turnberry Suites, Spa and Gift Shop or The DeWit - Luxury Suites both offer short-term rentals in downtown Brussels, or you could opt for the traditional bed and breakfast at The Gray's of Brussels.
Once you've found a place to stay, you can check out the excellent hiking in the area.
Just south of town, on Walton Road is one of Huron County's forest tracts: The Rea Tract. Nestled in a quiet grove beside the former CN rail line, now the Goderich-to-Guelph (G2G) Rail Trail, this tract packs a lot of trails into a relatively small property. The trails meander, criss-crossing each other but there's no need to worry about getting lost. The rail trail on one side and Walton Road on the other side helps you keep your bearings.
Sunshine Conservation Area is not large, but it has a scenic lane back to a pretty pond area. It is west of Brussels Line on Cranbrook Road just past Button Line.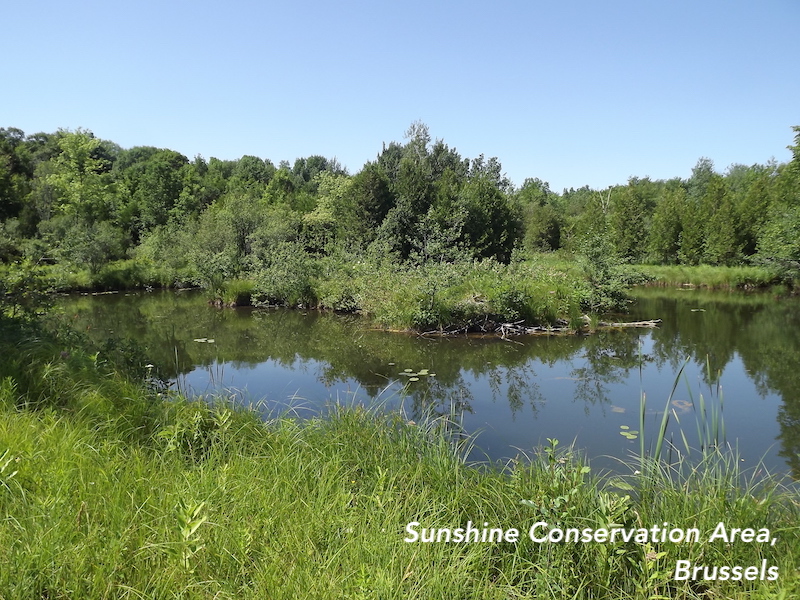 West of Brussels on Morris Road is the Stevenson Tract, a managed Huron County forest as well. This 200-acre parcel is bisected by the Maitland River with two distinct trails, each with its own parking lot on either side of the river. The terrain is quite hilly with a few steep sections, so make sure you wear good walking shoes.
The Maple Keys Sugar Bush was once the site of thriving maple sugar production and is now managed by the Maitland Valley Conservation Authority as a recreational trail. Where the two trails meet, a few large, old maples still stand. This is an easy walk of a little over a kilometre with a loop and a linear trail section through a plantation, lowlands and upland hardwood areas.
If you still have energy after these, there are at least 27 more trails within an hour of Brussels right in Huron County!