Grand Bend beverages
Bad Apple Brewing Company has been accumulating a steady fan base since opening its Highway 21 location between Grand Bend and Bayfield several years ago.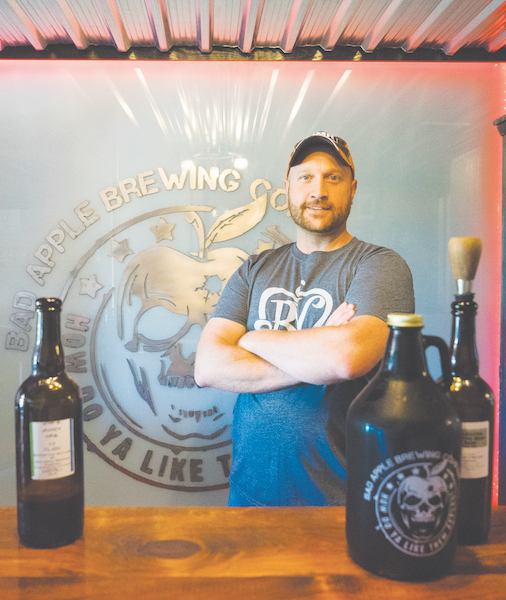 Founded and operated by the Ingram family, the company offers inventive and tasty beers in both growlers and cans. Bad Apple also offers a hybrid cider beer brewed with fresh pressed cider using apples from their own orchard.
The brewery's online store sells everything from its line of beer and merchandise to an interesting range of items from local businesses that includes woodworking items, chorizo pepperettes, coffee, kombucha and brewed dog biscuits.
For the summer of 2020, the taproom is closed at time of this writing due to the COVID-19 control measures, but the store is open for one customer at a time and offers curbside pick-up or delivery within 30 kilometres. To order, go to badapplebrewingco.com.
The winery that made the biggest splash in Huron County is Dark Horse Estate Winery near Grand Bend, with its grand winery building, bar and wedding venue.
This summer will be an unusual one, with Dark Horse's popular wine tours and tastings shuttered for the time being, but the retail outlet is open for limited hours. The store is limited to five customers at a time, and everyone is required to wear a mask. (If you arrive without one, Dark Horse is selling masks with all proceeds going to charity.)
Curbside pick-up and free delivery within a designated area are also excellent options. You can order from all of their collections - Unapologetically, One Horse Town, Valegro and 18 Hands. They also offer gift cards and wine clubs. A fun party idea available in their store is a tasting kit, so you can host your own wine tasting in the comfort of your own home.
For more information, find them at darkhorseestatewinery.com.