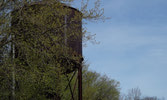 Green space in Blyth
When the Canadian Pacific Railway quietly abandoned its line through Blyth in 1988, 71 years after it arrived to great fanfare, the village could have been left with an ugly scar if not for the imagination of some local residents.
Today, the former railway lands are part of the Blyth Greenway Trail. The railway happened to run beside Blyth Brook as it passed through the village (in fact the river was actually relocated a few feet north back in 1907 to make room for the freight yards) so it makes a pleasant place for a stroll or a quiet place to escape to contemplate nature.
There are also kiosks that explain the importance of Blyth Brook and the history of the railway.
The giant water tank with a photogenic patina and a backdrop of trees lining the creek banks is a great place to stop for a picnic and a selfie.
Heading east from the water tank you'll take a meandering path to the left of the old rail trail that leads to a beautiful stone arch over Blyth Brook.
Blyth Greenway Trail is part of the Goderich-to-Guelph (G2G) Rail Trail now being developed, allowing hikers to travel on a groomed trail all the way from Guelph to Lake Huron.
The Memory Garden (Drummond Street) and the Blyth Horticultural Park (Dinsley Street) are two lovely garden areas that are maintained by the Friends of the Village of Blyth. The Horticultural Park features a quaint teapot trail that wanders through a quiet forested area beside a cairn recognizing the lot as a former pioneer cemetery.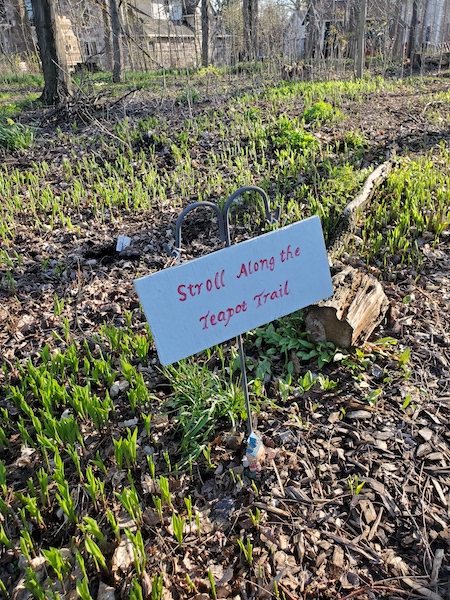 If you're looking for a wide-open space for the little ones to run off some pent-up energy, then head over to Wellington Street to the spacious Blyth Lions Park. Here you'll find a playground and wading pool. Unfortunately, these two attractions have been shuttered for now, but the Blyth Lions hope to have them up and running as soon as the COVID-19 restrictions make it feasible to do so.