DL Farms Alpacas
You won't need to spend much time at the DL Farms alpaca operation to understand the bond between the human family and their alpaca family. Dee and Lloyd Graham and their daughter Adria began with their first pair of alpacas in 2006, shortly after Dee had retired from teaching.
Their farm, just east of Lucknow on Amberley Road (Highway 86), is now home to an award-winning herd of over 100 animals. "The alpaca is a unique animal. They ingratiate themselves instantly into your heart," explains Dee.
A beautiful small, cabin-style retail store has just been added between the Grahams' home and a large field of content female alpacas, known as hembras, caring for their young crias. The field for the male alpacas (the machos) is behind the house and out of sight of the ladies!
The farm is open to the public and sells high-quality items made from alpaca wool and fleece. All of the retail items made from wool are from the farm's own animals. The animals are sheared and the raw wool is cleaned and then sent to a local mill to be processed into natural yarn and felt. The yarn then returns to the farm where Dee dyes it herself and knits socks, hats and sweaters. Other items in the store include fleece items and blankets that have been sourced on buying trips to Peru where the Grahams have created fair trade arrangements directly with the craftspeople.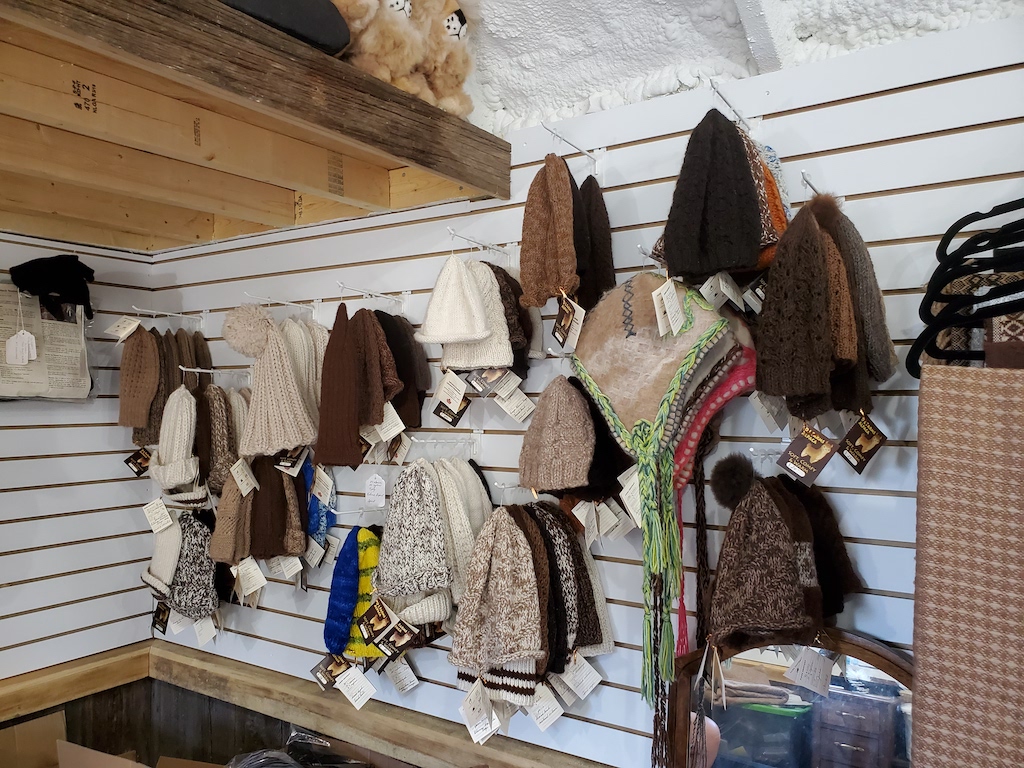 Dee's daughter Adria crafts unique dryer balls from the wool, and Dee creates amazing pieces of felt art. The Grahams also enlist the help of several local artisans to keep up with the knitting, contributing to a small cottage industry in the area. The store features local honey from Fear Apiaries, which houses hives on the Graham farm. Local Mennonite maple syrup is also a popular item on the farm's shelves.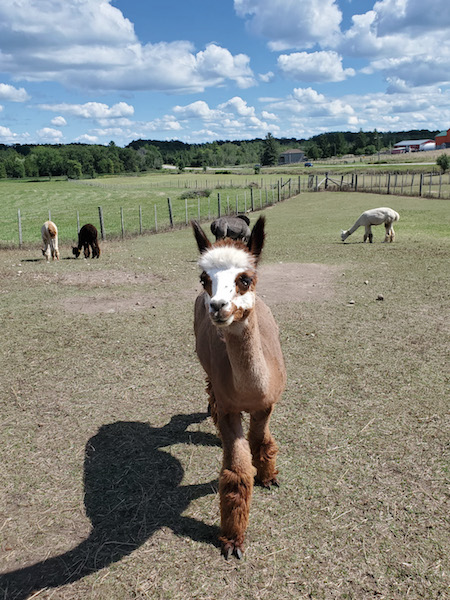 The Grahams are busy running the farm, caring for their animals and creating the wonderful alpaca products for the store, so currently the store is open by chance or appointment. If you're driving by, the "open" sign may be out, but it is best to call ahead and ensure they are able to show you around! 542 Amberley Road, Lucknow. 519-528-2406