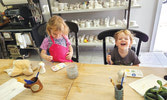 Country Clay Café
Sometimes a collision of circumstances results in a dream being realized. In Marleen Vloet's case, a life-long love of crafting, a recently purchased pottery wheel, a move back to the area and the needs of her young family were brewing away in the back of her mind when her parents bought a picturesque property out in the country near Wingham that had a surplus commercial building that needed a purpose.
Suddenly, operating a pottery studio gave this former x-ray technician the flexibility to raise three young children and turn her passion into a career.
Country Clay Café opened in September 2022 and offers two-visit, one-on-one pottery classes by appointment, as well as being open for drop-ins on Fridays and Saturdays for painting ready-to-paint pottery. The two-day classes pottery classes are by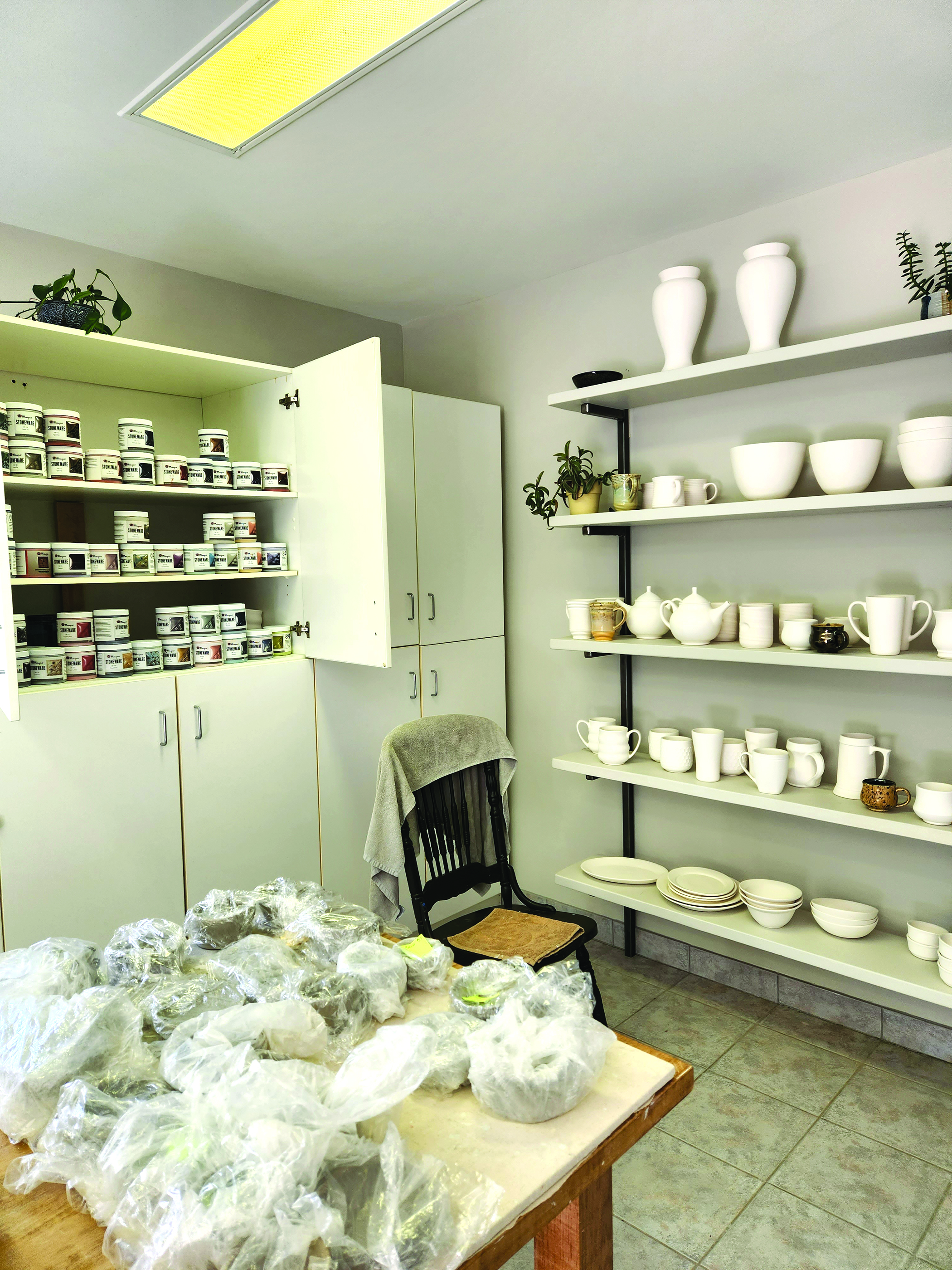 appointment and can be worked by hand-molding or with the wheel. The first day is for creating your pieces and on the second day you paint and decorate
Vloet also offers a wide range of pre-cast forms that you can purchase and paint in the shop, or buy a take-home kit to paint at your leisure and bring back to have fired in the kiln. The premade items are available in either playful bisque ware like mermaids, mushrooms and trinket boxes, or the more earthy stoneware forms that favour bowls, vases and planters.
The café in the name is thanks to a well-stocked coffee station in the form of an espresso machine nestled on top of an antique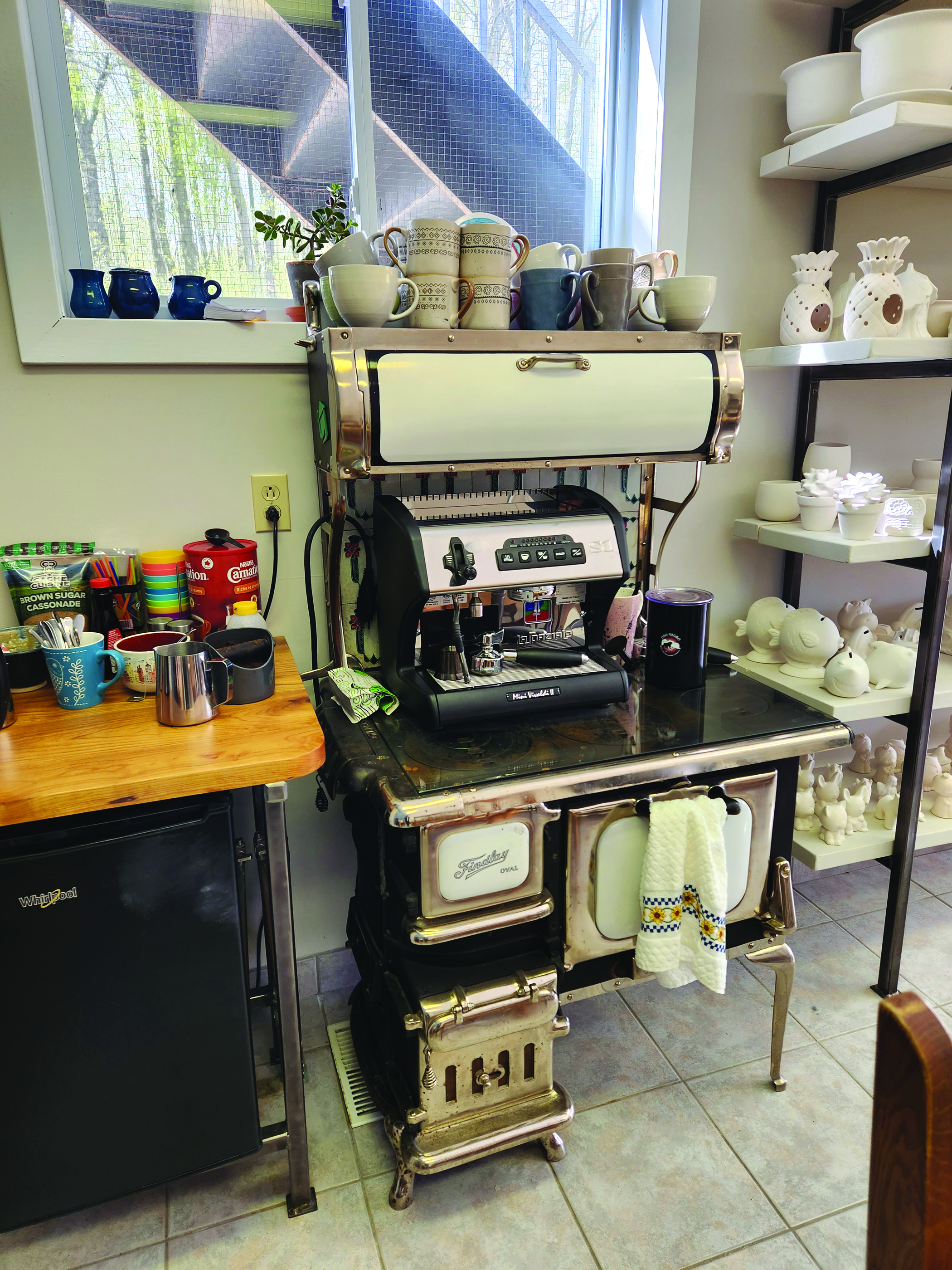 stove, with a range of beverages on offer, including local favourite Coastal Coffee.
Birthday parties are popular at the Country Clay Café, and hosts can either bring the party to the studio or pick up kits for everyone and enjoy the craft in comfort of your own home, and just bring the painted pieces back to be fired to bring out the colour in the glazes.
Future plans include adding more and more crafts, and increasing the events on offer. March Break pinch-pots were a huge hit with the kids, and painting nights are always popular. Of course, clay and painting will always be Vloet's first loves. "Who doesnt love getting their hands dirty", she says!
To book a class, or see more about the kits, coffee and clay, visit www.countryclaycafe.ca 42363 Huron Bruce Rd, Wingham