Changing Gears Adventures
Vicky Rao has been passionate about cycling since she was a kid. She remembers learning to ride as a kid, and she has never looked back. In fact, she doesn't drive and uses motorized transportation as little as possible, relying on her bike to get around town.
She had been riding the Goderich to Guelph Rail Trail (G2G) from her home in Guelph for about 12 years when COVID hit. In fact, she has biked the entire route numerous times, including with her five kids in tow. The opportunity to transition from employee to entrepreneur presented itself to Rao and she jumped on it. The business began with friends and family and gradually grew into much more.
She recalls the wild state of much of the trail for many years, overgrown with grass and brush and abused by ATVs for much of its length, but the better maintained ends at Goderich and Guelph kept intriguing her, and she knew it was destined to become a better route. The 2021 project that saw the trail graded and a layer of stone dust placed end to end came at the perfect time for her fledgling business.
She developed different tours that started from each end and worked with her customers to develop itineraries that interested them and could be done in specified time frames. From Goderich, the Blyth Festival and Cowbell Brewing were popular destinations that her clients wanted included.
Eventually fate intervened, and Rao and her husband found the perfect home in Goderich. They had been toying with the idea of a move, and finally a home came on the market that spoke to them and they moved to this end of the trail in the summer of 2022. The property included a small shed that they renovated and turned into a three-season studio Airbnb rental that rounds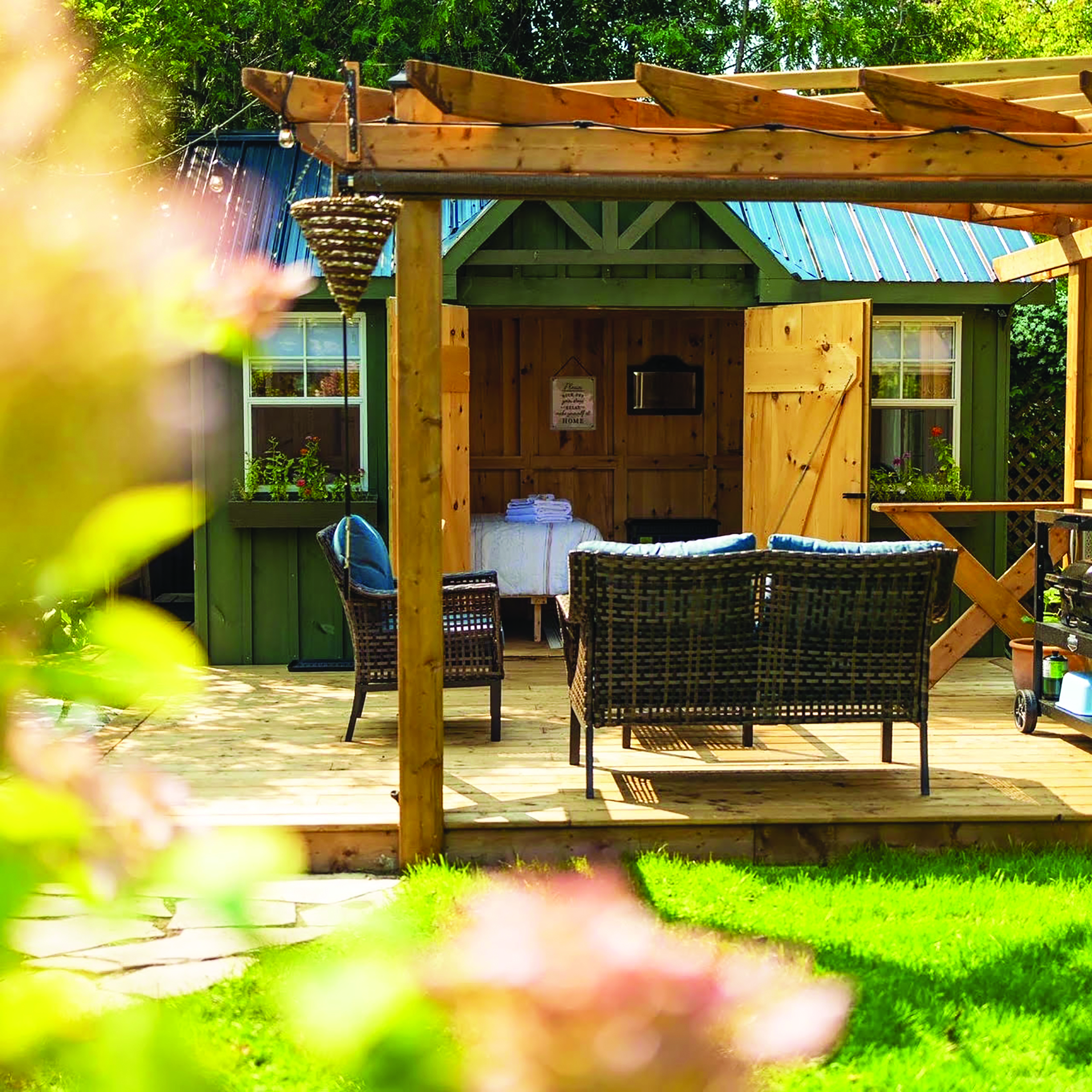 out many of the packages that she arranges for her clients. The delightful rustic space includes an outdoor kitchen and bathroom, a deck for enjoying summer evenings just one block from the lake and access to an inground swimming pool and a fire pit.
Her customers are most excited to have an experienced guide to show them the trail through her eyes, but are genuinely surprised with the details included in the picnic basket that is sure to accompany them on the trail. Rao blames it on her Italian genes, but insists on a complete charcuterie for each trip with cheese, meats and wine!
She also offers sunset and sunrise bike tours around Goderich. The town tours are quick and easy to book, but she says that the longer trips are typically custom built with input from the clients. She can arrange transportation to Goderich, accommodations and bike rentals if needed. She loves the end to end bookings, as her favourite section is Wallenstein to Milverton. She loves the great diagonal cut on that section of the trail which keeps the riders at the back end of farms and away from the highway. "It's like stepping back in time", she says.
To learn more about her tours or to contact her to begin planning your adventure, visit her website at www.changinggearsadventures.ca