Bookish in Huron
With its theatres, artists, craftspeople, galleries and authors, Huron County has a reputation for being a home for creativity. There's also a great literary tradition in the region. Nobel Prize-winning author Alice Munro not only grew up in Wingham, and lived many years in Clinton, she featured a loosely-disguised Huron County in many of her stories. It is no wonder the region can boast of a number of bookstores, each with their own special flavour.
The Rural Reading Room, here at the offices of The Citizen, The Rural Voice and Stops Along The Way, retails books with rural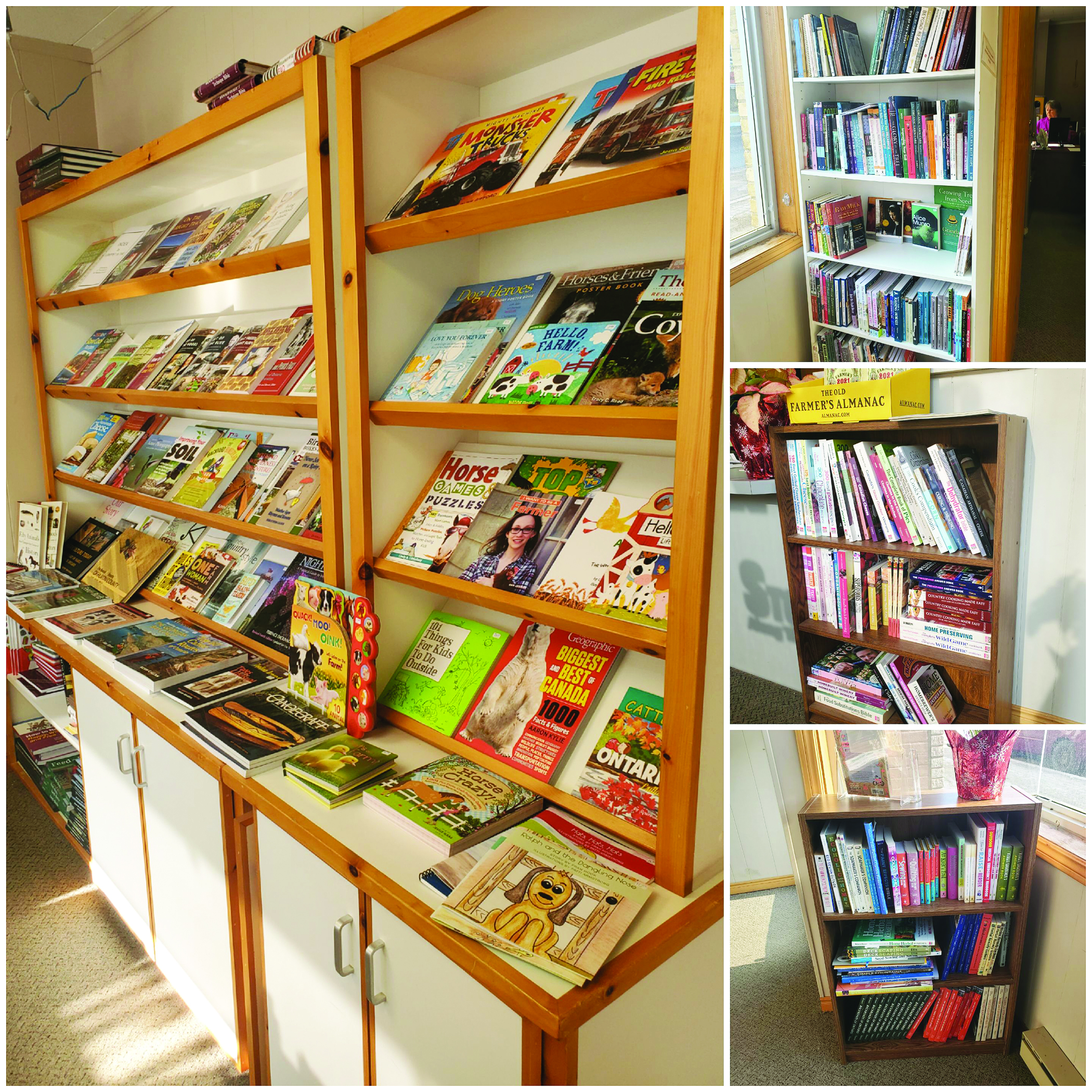 themes from an annex beside the production offices of North Huron Publishing. With a carefully curated selection of books on everything from gardening to crafts, the titles have been chosen with the subscribers to The Rural Voice and The Citizen in mind. It also supports local authors and other books with themes tied to the region. 405 Queen St., Blyth www.huroncitizen.ca/citizen-books
Fincher's in Goderich is a second-generation bookseller that has been selling books and magazines on The Square since 1956. It has two floors of books, magazines, games, toys, puzzles, crafts and giftware. It has a strong tradition of local authors and bestsellers. If they don't have it, they can get it. 16 Courthouse Square, Goderich www.finchers.ca
If you're looking for the perfect starter book for little ones, The Gift Chest in Wingham is the perfect stop for the gift of reading. It's never too early to start reading to little ears and creating a bookshelf for them. 200 Josephine St., Wingham www.giftchest.ca
The Village Bookshop has a solid reputation for being a bibliophile's dream. It has a wide selection of material, but is best known for its connection to Canadian authors. It has long supported events such as author readings, book signings and literary festivals in the area. They also carry a good range of art supplies. Online sales means they are open when you need them. 24 Main St. N., Bayfield www.villagebookshop.ca
Because of their longevity and their ability to be sold over and over again, books may be one of the greenest products in which you can invest. That's where used booksellers like The Book Peddler in Goderich come in. It has been keeping books out of landfills and keeping literature affordable for everyone. It claims "1000's of books by 100's of authors from one dollar to signed collectables and everything in between" and offers a trade-in program for store credit. 34 West St., Goderich
Huron County also has a tradition of large used book sales that attract casual readers and serious collectors from far and wide, such as the annual Blyth Book Sale hosted by the Blyth Repository of History each June and the Goderich Rotary Club's annual sale in July, held in conjunction with the Goderich Festival of Arts & Crafts.
The Huron County Library system is also an excellent resource with branches throughout the county. Most branches host a library book sale through the summer months. Check with your local branch for upcoming dates.