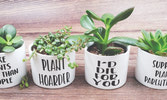 Blooms n' Rooms
Spring is synonymous with spring blooms and Blooms n' Rooms in Seaforth has a selection of tulips, lilies, gerberas, roses and ranunculus to name a few springtime favourites in stock and ready for a springtime bouquet.
The shop, located on Seaforth's historic main street, opened in March of 2005 and has been serving the local population since then, not only with fresh flowers, but a selection of home wares (hence the Rooms). In an effort to carry exclusive design lines, owner Kendra Jewitt has recently introduced products from her sister company – My Other Child (@myotherchild) – into the shop's collection.
Jewitt purchases a range of tea towels, coasters, masks and even plant pots before printing them with cheeky expressions that were a hit at the region's summertime night markets before making their way into the shop. Top sellers, according to Jewitt, in the tea towel department include "Everyday I'm Brusselling" and "If you were a cookie, be a Whoreo". On the plant side, the aptly decorated pots printed "So Thorny" and "Lil Prick" for one's succulent collection. In other words, "sassy stuff that people love," says Jewitt.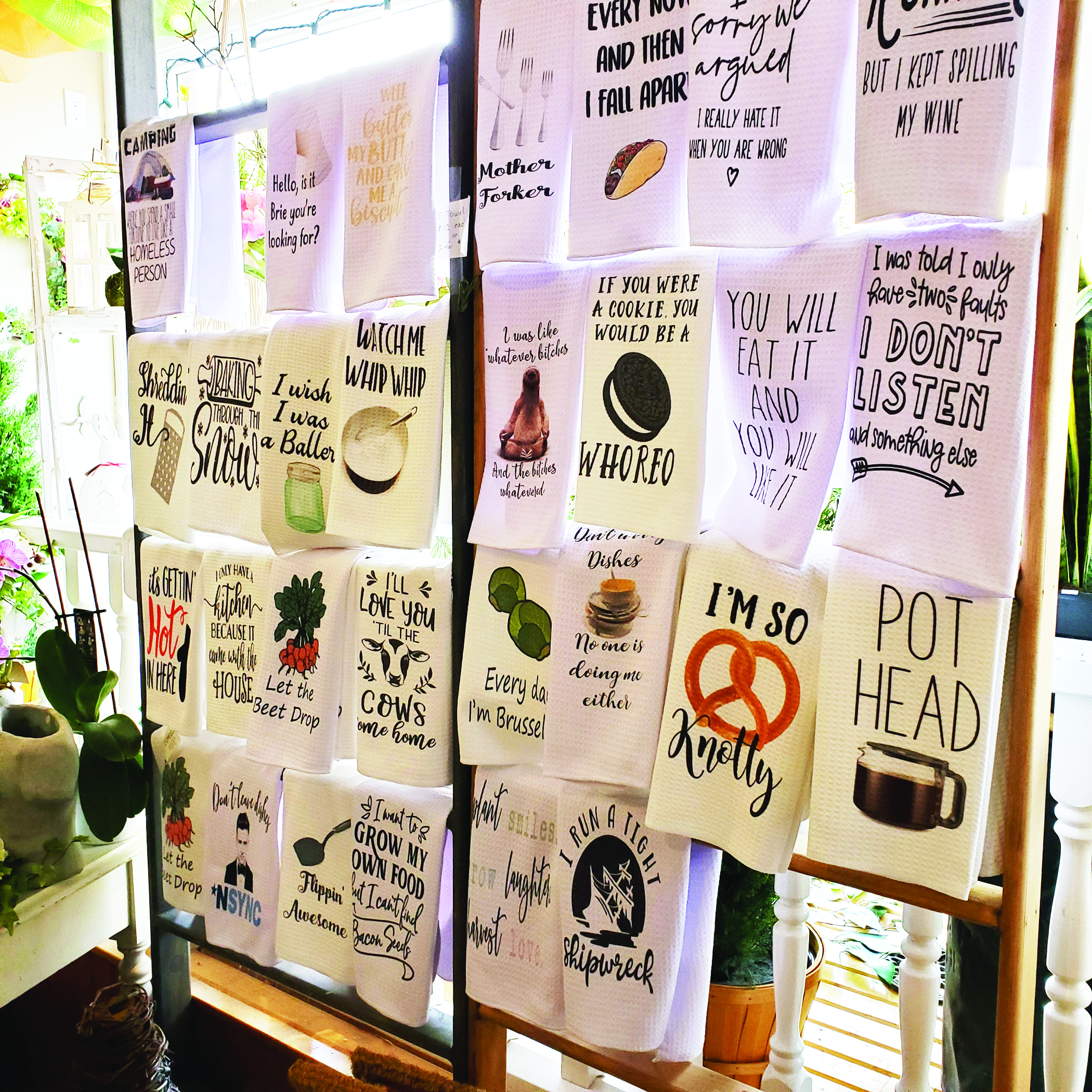 As we continue to spend more time at home, house plants continue to be popular and demand for succulents and little tropical plants remains. With the cutest little pots to put them in – flamingos, unicorns or even little piglets or one of Jewitt's own creations– Blooms n' Rooms is perfect for shopping for a gift, or adding a little green to one's own home.
Jewitt makes an effort to stock local products and says, "If I can, I'll make it myself."
Beyond the sass, the shop is decorated with all things bunnies, including a range of plant pots, given the arrival of spring. Vases in the shapes of unicorns, piglets and dogs are popular this season too, says Jewitt, with a range of stock available. CBD bath bombs and bath salts are also new in stock.
Owner Jewitt and her "employee of the month" Steve, who says with a chuckle that there's not much competition, make stopping by a fun shopping experience in downtown Seaforth. 17 Main St. S., Seaforth. www.bloomsnrooms.com 519-527-0555.