Bayfield Home & Leisure Show
After its forced hiatus in 2020 and 2021 due to the pandemic, the Bayfield Home & Leisure Show, organized by the Bayfield Lions Club, rebranded itself and returned in 2022. With the addition of more leisure activities in addition to the traditional home & garden vendors, the Lions are hoping that more vacationers will discover the show.
The show, taking place on April 22 and 23 this year, will have vendors ranging from home decor to local attractions, with many offering shopping right on site. Even though some exhibitors are finding it challenging to have enough staff to work their own space, organizers have been able to find new vendors and expect to have 65 vendors at this year's show. In fact, they are looking forward to a larger variety of vendors than ever before.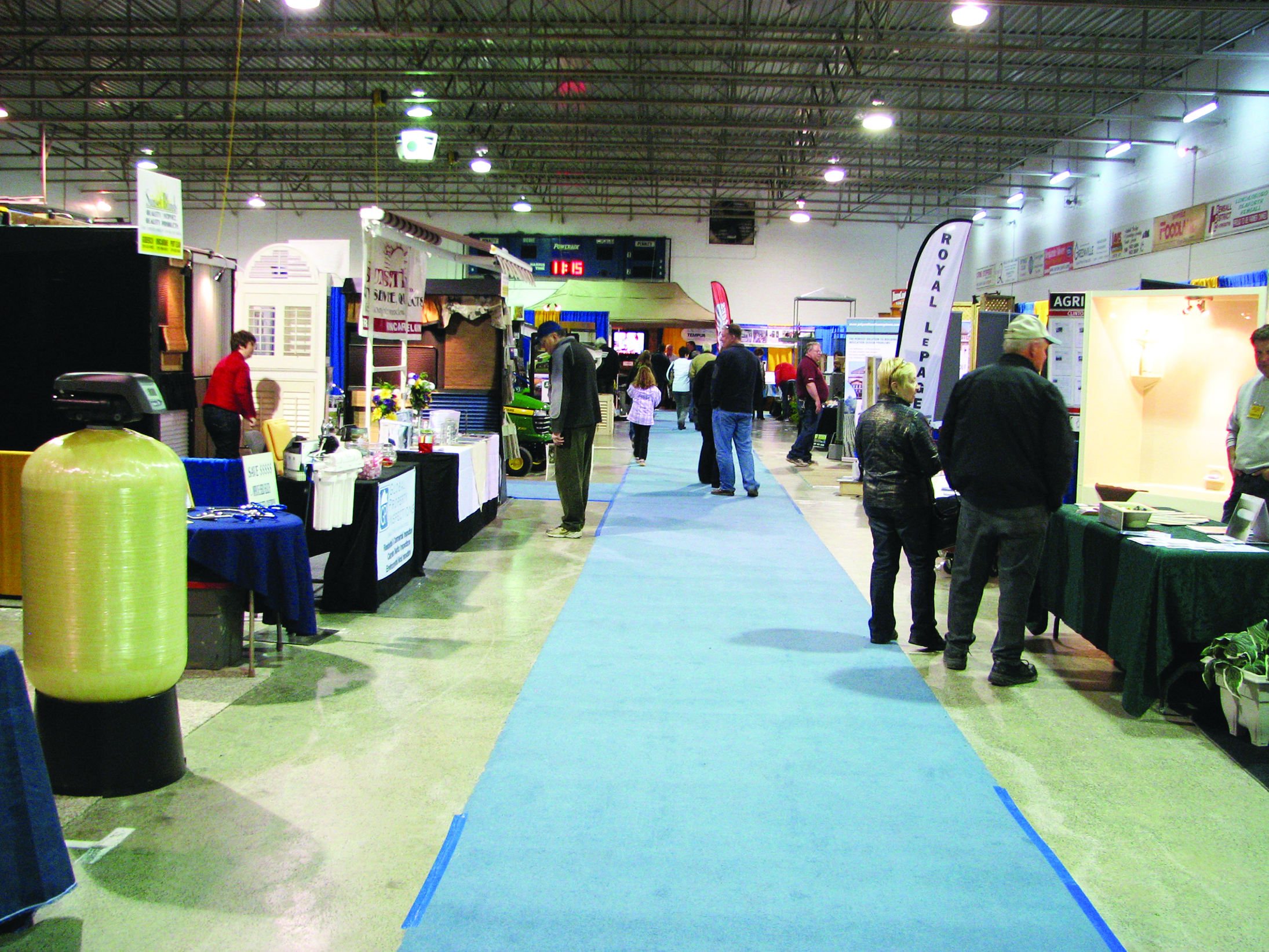 Tony van Bakel, chair of the event since 2014, says that Bayfield is known for its crafts and artisans and that they are well represented at the Home & Leisure Show.
The vendor makeup has been changing organically over the last few years, with Bayfield becoming known as a "green" community, so bikes and e-bikes have become popular exhibits at the show.
Home & garden shows tend to naturally target older couples and empty nesters, as the demographic who have the time and resources to make improvements to their homes and properties, so the club has hired a new social media coordinator to attract young families to the show. In addition to the online marketing, there will also be activities for kids such as face painting.
Van Bakel says that the relationship between the organizers and the vendors is especially rewarding. "Watching the show come together, after months of working together is the best part of the weekend!", he said and he encourages people to come out to volunteer. "We are always looking for new people to come out and help."
The Bayfield Lions will be hosting a food court both Saturday and Sunday.
The Bayfield Home & Leisure Show runs from 10 am to 5 pm on Saturday, Apr 22 and from 10 am to 4 pm on Sunday, Apr 23. www.bayfieldlions.ca Bayfield Arena & Community Centre, 4 Jane St, Bayfield.