Bayfield Concert Series at River Road Brewing
by Deb Sholdice
Peter Meades, the impresario behind the Bayfield Concert Series has been bringing the best of Canada's marquee acts to Bayfield and Huron County since 2007. His philosophy has always been simple, that intimate venues are the best way to appreciate singer-songwriters and that Huron County has some of the best venues in Canada.
In 2021, as pandemic restrictions began to ease, but not fully lift, Meades found that there was a demand for live music after the long hiatus and partnered with River Road Brewing & Hops just outside of Bayfield to host a few intimate concerts. At 50 per cent capacity, all of the shows sold out and left the audience wanting more.
For 2022, Bayfield Concert Series is going to continue hosting outdoor music at the popular brewery. "They are super easy to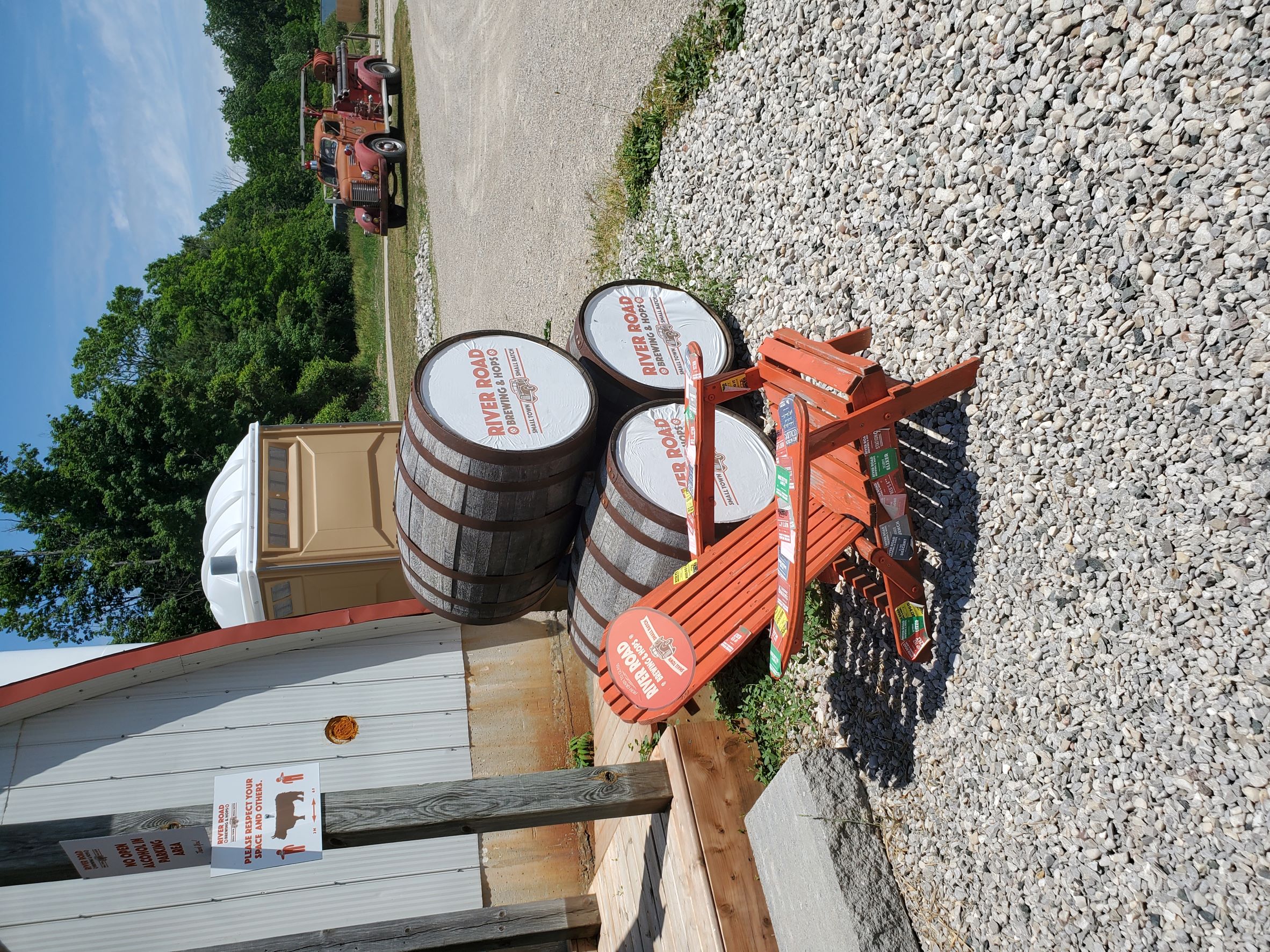 work with, and the venue is gorgeous," he said of owners Dave and Nikki Andrews. The brewery was the first farm-based brewery in Huron County and promotes sustainable brewing from using wood-fired boilers to feeding the spent grain to a herd of very photogenic Highland cattle.
As well as the bigger acts, River Road Brewing is also known locally for supporting local talent and has many popular acts from the area performing on weekends.
The Bayfield Concert Series will present My Son the Hurricane on June 25, Elliott Brood on Canada Day (July 1), Bedouin Soundclash on July 22 and Mudmen on July 31.
All tickets are available in advance at www.ticketscene.ca .
As life slowly returns to normal, Meades hopes to return to indoor concerts in the fall.
To see what else is happening with Bayfield Concert Series or River Road Brewing & Hops, follow them on Facebook or check out their websites www.thebayfieldconcertseries.com www.riverroadbrewing.com 35449 Bayfield River Rd, Bayfield