Bayfield Brewing Co.
Nestled right in the middle of Bayfield's bustling tourist district is a cozy little brewpub with deep roots in the community. Bayfield Brewing Company (BBC) is a microbrewery on Main St N owned and operated by the Keys family, namely Ron, Ryan and Adam Keys. They are part of a long line of area farmers focusing on the Holy Trinity of the County - wheat, corn and soybeans. Their family has been tilling soil in Huron County since the 1800s, and even though they've only been running their brewery together since 2018, you wouldn't know it from the various quaffables they've been producing.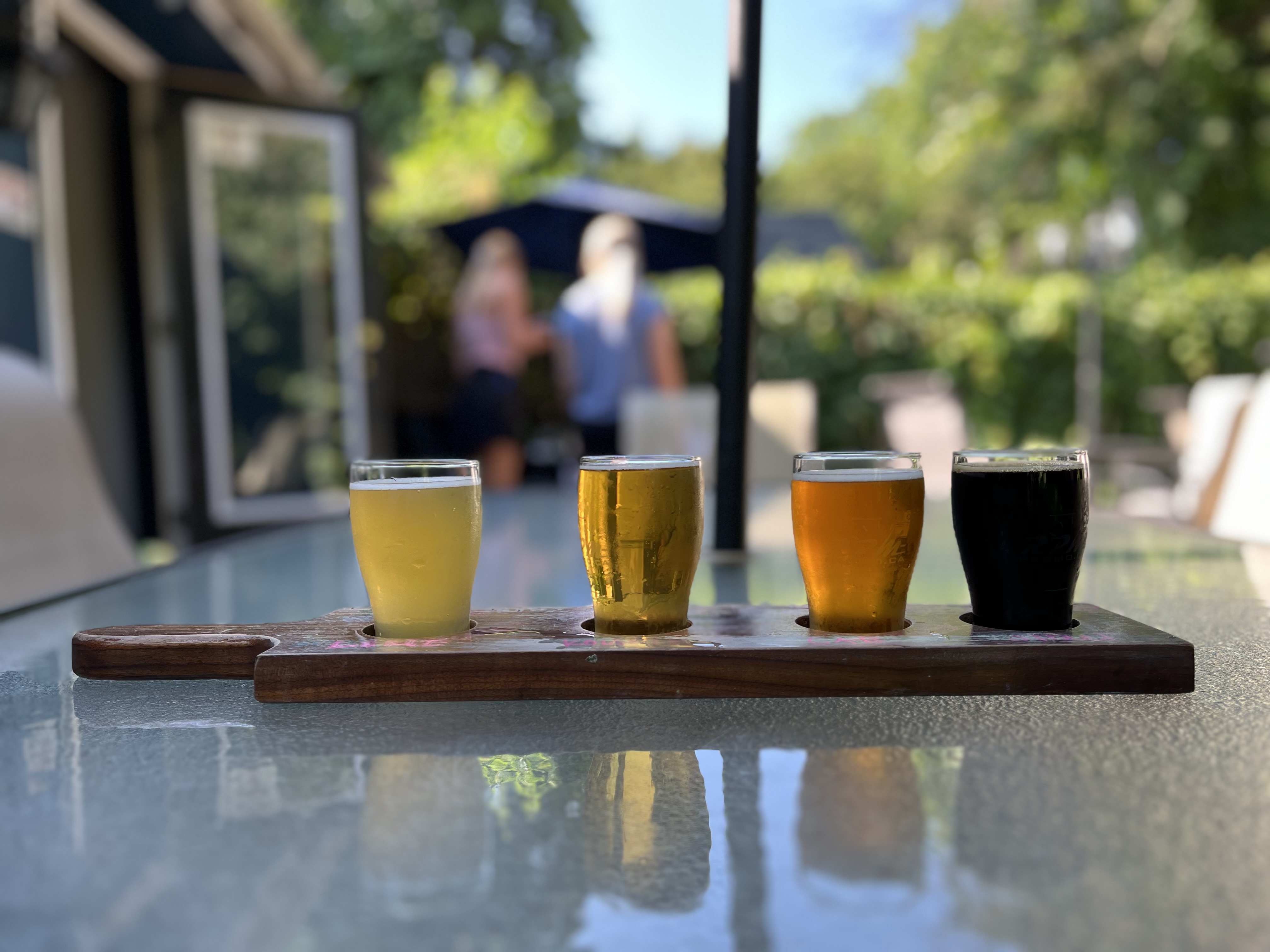 Ryan Keys is the man behind the beers, but before he was elbow-deep in hops and barley, he was working the fields and making gorgeous cabinets for Bayfielders wishing to obscure their storables. The party line claims that he suddenly woke up one day with a powerful yearning to brew, but in reality, it's something he wanted to do for a long time. The brewery's Cabinet Maker, brewed as a Canadian Pale Ale, is both a nod to Ryan's woodworking skills and a deeply refreshing bestseller.
Ryan's brother Adam, having a talent for design, was enlisted to ensure that BBC has a snappy website and distinctive cans to stand out from the crowd, and the natural leadership skill of their father Ron was undeniable. The complementary skills of each key player came to a head in 2018, when the sons and father decided to take the plunge and open their own microbrewery.
Now, years later, they brew an IPA named after Ron called Captain Ronny, and business is brisk. The chill, casual spot with the great beer and the ever-changing menu quickly became a meeting place for locals, restaurant workers, and summertime visitors. A weekly open mic night also attracts talented musicians looking to connect with like-minded peers.
As the summer winds down, chairs are stacked and patios shut down, no longer needed to house the hungry masses of tourist season. When BBC shuts down its front and back patios, fall and winter visitors are left with a warm and intimate indoor experience, drinking a pint or a flight of signature brews while noshing on Chef Michael Brown's latest tasty innovation (maple bacon kimchi Brussels sprouts, anyone?).
Bayfield Brewing Company is open Wednesday through Sunday during the fall and winter, and serves breakfast on Saturdays and Sundays from 9:30 am to 12:30 pm. 14 Main St N, Bayfield.