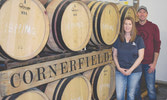 Bayfield Beverages
Bayfield Brewing Company is one of two breweries that have recently opened in the Bayfield area. It is set up in the Bayfield Public House, which is on the village's main street, offering mouth-watering food options along with the company's beer.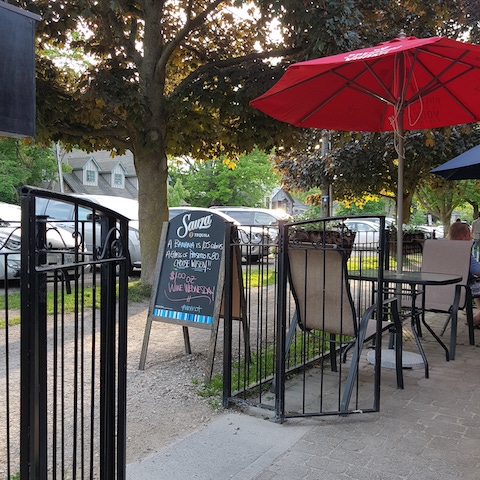 It is one of the county's newest breweries, now offering seven beers. First is Cabinet Maker, a Canadian pale ale, followed by Woollen Shop, a brown ale; Captain Ronny, an India pale ale (IPA); Navigating Lieutenant, a light lager; Snook Stout, an Irish stout (named for local hockey hero and Stanley Cup champion Ryan "Snook" O'Reilly); Thresher, a Belgian witbier; and Hazy Sunset, a New England IPA.
For the summer of 2020, Bayfield Brewing is offering free delivery for both food and beer in the area while they wait for the restaurant and patio to reopen. For more information, visit its website at bayfieldbrewingco.com.
Bayfield's second brewery is River Road Brewing and Hops, so named for its Bayfield River Road location and its farm-based operation as one of Huron County's only breweries to grow its own hops.
River Road Brewing supports sustainable brewing, from its wood-fired boilers, to feeding spent grain from the brewing process to
a very attractive herd of highland cattle.
Right now, River Road has seven staple offerings, and one seasonal, The Scurvy Elixer, a spruce tip-infused IPA.
This summer, River Road is featuring a pick-up window for walk-in orders, or you can call ahead for curbside service.
For more information, visit its website at riverroadbrewing.com.
One of the newer kids on the block is the Durand family and its Cornerfield Wine Company.
Set up on the home farm of Carrie and Adam Durand just south of Bayfield, Cornerfield offers seven varieties of wine: three whites, three reds and a dark blush, which they call a pale red.
The Durands took note of a report that was created a number of years ago to determine the viability of vineyards along Lake Huron in this area and decided to get involved with the wine business, hiring Niagara-based winemaker Steve Byfield ahead of its first bottling.
Cornerfield has taken advantage of the interesting terroir of Huron County and the family's history on the land to create a unique winemaking destination.
For more information, visit its website at cornerfieldwineco.com.