Bad Apple Brewing Company
What could be more enticing than a cool beverage while listening to some local tunes with pink and white apple blossom petals wafting by on a gentle lake breeze? Bad Apple Brewing is the place to be on a late spring Saturday afternoon.
Jason and Sarah Ingram, owners of Bad Apple Brewing Company, have an idyllic setting in a great highway location north of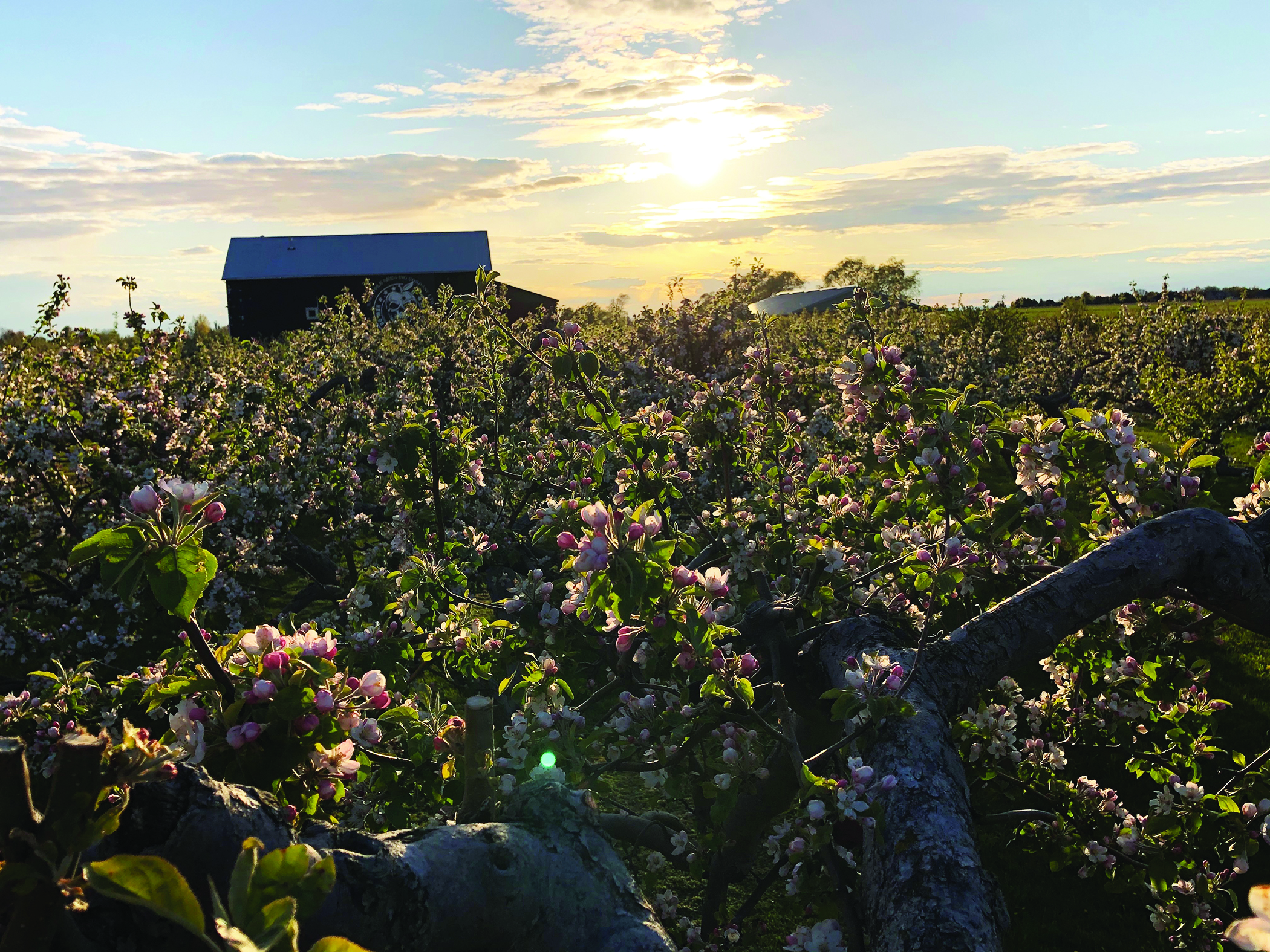 Grand Bend. The orchard, nestled in the shadow of a renovated, century barn, has become a hot venue for local musicians. Live music is featured on Saturdays (and the occasional Friday or Sunday) year round, moving into the taproom for the colder weather, but as soon as it's warm enough, it moves back outdoors under the pavilion.
The Ingrams envision their brewery as a community hub, featuring the patio, campfires and events like their Mother's Day Market (May 7) with local vendors and food trucks. Their store carries local offerings from vendors like Bayfield Maple Syrup and Bluewater Pepper Farm, among many others.
Events have been a natural evolution for the company, especially with the addition of the pavilion. Musicians and vendors are looking for an audience, and the people visiting the brewery love to have more engagement with the area. It's definitely a win-win situation for everyone. Their first Haunted Orchard last fall was a huge success and they are planning to work with a local photographer to offer family photo mini-sessions this spring.
In addition to Bad Apple's beer, the Ingrams have added some refreshing hard seltzers to their offering and, finally, cider. "Our dream is finally coming true," says Sarah. The goal had always been to offer cider, but the rules around making and selling cider were much more stringent, but with the government relaxing the five-acre minimum rule, the Ingrams are delighted to finally add their own ciders to the store.
To check out the full online store and the ever-evolving lineup of music and events, go to www.badapplebrewingco.com or follow the company on Facebook and Instagram. 73463 Bluewater Highway north of Grand Bend