Armstrong's Home Bakery
While Armstrong's Home Bakery in Lucknow may have a long history, it now has a new youthful energy to carry it forward. The bakery has been a mainstay on Lucknow's main street for close to 50 years, and Janette Gerber bought it four years ago when the former owners were retiring.
She had worked there for seven years and had no idea that she even wanted to buy it, but after some careful consideration, she decided that she was doing exactly what she wanted and took the leap and hasn't looked back. She was just 22 years old when she became a business owner, and now 85 per cent of her staff are 25 years or younger.
She takes pride in that youthful component to her company, and believes it's good for the downtown core to have young people investing there.
Gerber is devoted to maintaining the quality on which the bakery has built its reputation. The store is known for its wide range of products, from butter tarts to breads and rolls to donuts and squares. And that's not even counting the other baked items and all the seasonal items that get rolled out.
The butter tarts have created quite a name for themselves, with orders going as far afield as the U.S. and even to Europe.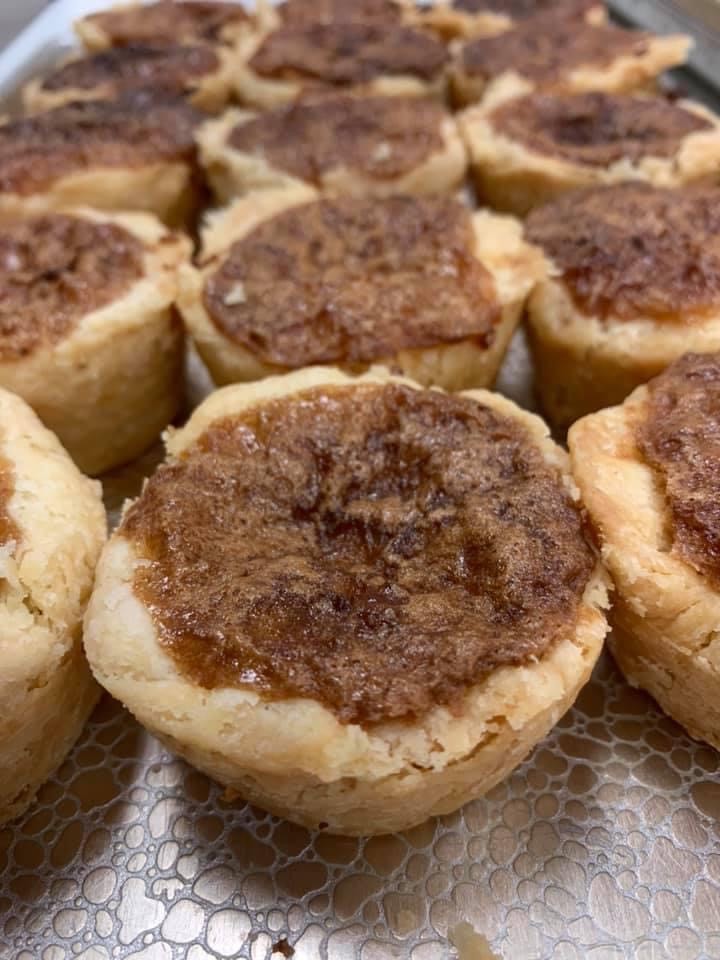 The café has a small dining area to sit in and enjoy a tart with a cup of coffee.
Even by bakery standards, customers are impressed by the sheer variety of desserts that Gerber and her staff are able to offer. The mini coffee cheesecakes are a must-try when you stop in, but another unique little item will likely catch your eye. Gerber's personal favourite are the hand pies. True to its name, a hand pie is a small pie that fits in your hand. The pastry is filled with fruit and cream cheese and features an icing top.
Check out their Facebook page for more mouth watering photos! 644 Campbell St., Lucknow (Hwy. 86, Amberley Road).