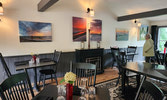 1851 Bayfield Landing
1851 Bayfield Landing is the latest project by lifelong Bayfield resident and community champion, Tyler Hessel. Hessel was looking for a long-term investment in the community where he could marry his passions for food and for the village of Bayfield. When the property that formerly housed the famed Red Pump Restaurant became available, he knew that he had to jump on it. Having only taken over the building in April of this year, Hessel quickly set about transforming the premises into a love letter to Bayfield.
Beginning with the name, which pays homage to the year the building was first erected on Bayfield's heritage main street, right through to the heritage prints sprinkled throughout the main floor and the tribute on the wall in the bar to famous Bayfield residents, the community takes centre stage throughout.
The main floor features a community room that can accommodate up to 40 people, and is designed for local businesses and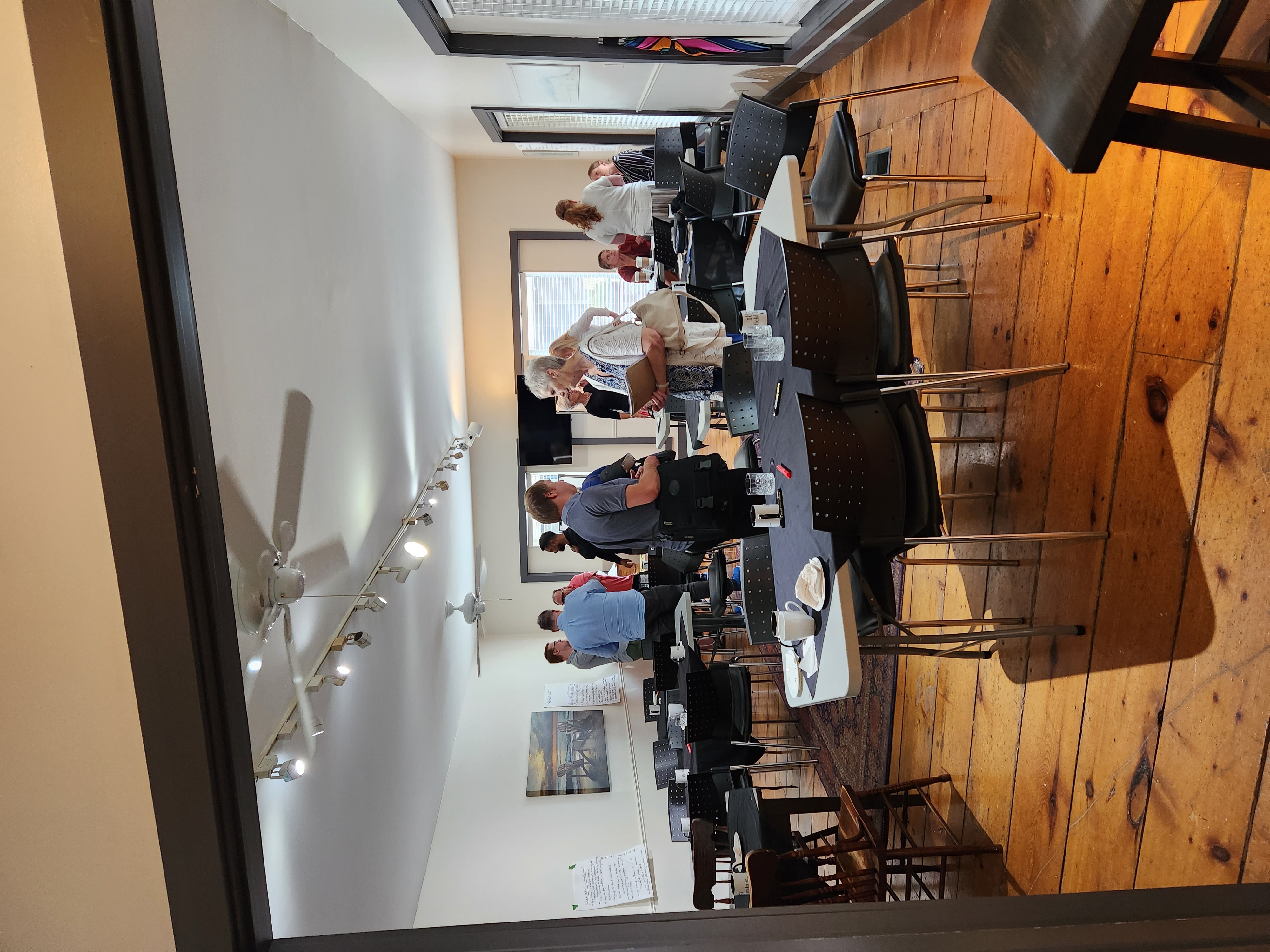 organizations to use as a meeting place. All of the art on the walls of the spacious dining room is for sale and has been carefully curated with nature, lake or community themes.
The friendly taproom opens up on one of the area's most inviting and private patio areas with colourful gardens and intimate seating areas, The front porch is also an al fresco dining area, for those who prefer to sit and watch all the happenings on main street with a cool beverage on a warm evening.
The menu has been designed by Hessel, based on food he loves and cooked with local ingredients. One of the most popular features has been the smoked pork chops sourced from the famed Metzger's Meats in Hensall and smoked on site in Bayfield Landing's own smoker.
The property also has five well-appointed hotel rooms between the two buildings, with a sixth on the way. All of the rooms are named for historic Bayfield figures, such as Admiral Bayfield and Maud Stirling (a nurse from Bayfield who was awarded the Royal Red Cross during World War 1.
This family-owned and run business, with its celebration of the village is sure to become a destination within a destination. For reservations, visit www.bayfieldlanding.com. 21 Bayfield St N, Bayfield.